A volatile young woman faces a life-changing moment while skydiving with her best friend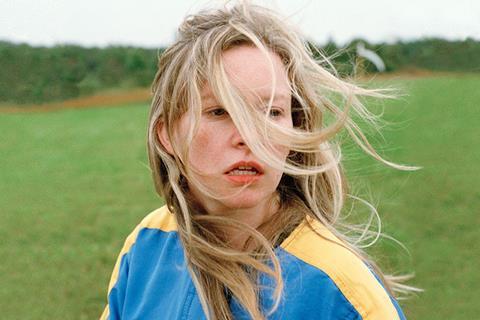 Dir/scr: Kazik Radwanski. USA/Canada. 2019. 75 mins
A young woman struggling to keep a lid on an unspecified mental illness is the focus of this low-key but stingingly intimate character study. Anne (Deragh Campbell, excellent) works part time in a children's daycare centre, alongside her best friend Sarah (Dorothea Paas). But her co-workers are starting to lose patience with her odd behaviour at work. A fractured, broken timeline echoes the crumbling disintegration of Anne's brittle psyche.
The flitting handheld camera uses tight close-ups to get under the skin of Campbell's raw-nerve performance
The third picture from Canadian writer and director Kazik Radwanski, Anne At 13,00 Ft follows Tower (2012) and How Heavy This Hammer (2015) into the TIFF program. Further festival slots should follow for this complex portrait of a woman on the edge. It's a quality work which, while it may struggle to secure much traction theatrically, certainly heralds impressive talents to watch in both in Radwanski and Campbell.
Anne's friend Sarah is getting married; for her hen party, she and Anne go skydiving. It's a moment of freedom for Anne, disengaged from the more down-to-earth concerns of workplace politics and the forced joviality of her concerned relatives. Glimpses of the day – the training, the comraderie of a pre-jump vaping ritual, the exhilaration – are woven throughout the film. The jump itself is elevated in significance as a kind of tipping point around which everything subsequently changes.
The flitting handheld camera uses tight close-ups to get under the skin of Campbell's raw-nerve performance, registering the flickers of helplessness under the mirthless laughter which consumes her at inopportune moments. The camera also picks up on the clenched tension in Anne's mother's face as she gently enquires how her daughter is doing. Nothing is explicitly stated, but it's clear that Anne is coming from a rough patch and is quite possibly hurtling back into another one.
Her repartee with the young children with whom she works is sparky and imaginative. At first glance, she seems like a model employee. But her co-workers don't see it that way. A clash over the contraband takeaway coffee which Anne has smuggled into the play area escalates wildly. There's an unpredictability in her responses, a tendency toward extremes, which sounds alarm bells in those around her – not least in Matt (Matt Johnson), the on-off boyfriend she meets at Sarah's wedding.
There's a kinship with Trey Edward Shultzs' Krisha in this close-quarters depiction of a life rattling off the rails, and in the cautious, kid-gloves empathy of those around her. In common with Krisha, the film is driven by a fearless, fully committed central performance. It's a performance in which Radwanski clearly has confidence, since much of the filmmaking around it – unobtrusive sound design, no score – is stripped back and understated.
What the film does brilliantly is compose a symphony of social awkwardness, with Anne as its virtuoso focus. A scene in which she introduces Matt to her mother and sister as her future husband is mortifying; but the scene which follows, in which Matt backs off emphatically ("let's hold off a minute before we start worrying about the next time we go and see your parents") feels like a personal tragedy playing out in slow motion.
Production company: Medium Density Fibreboard Films (MDFF), Film Maudit
International Sales: Cercamon karina@cercamon.biz
Producers: Dan Montgomery, Kazik Radwanski
Editing: Ajla Odobašic
Cinematography: Nikolay Michaylov
Main cast: Deragh Campbell, Matt Johnson, Dorothea Paas, Lawrene Denkers