Dir. Mohamed Khan. Egypt, 2015. 90 mins.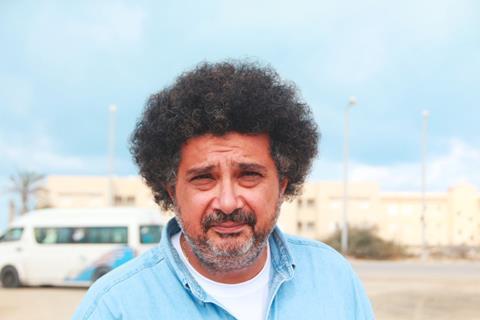 Veteran director Mohamed Khan has fashioned a deceptively light ensemble piece in Before The Summer Crowds, which he serves up as a wry satire on the self-centred middle classes occupying Egypt's "first row". This is specialist fare, but its seaside setting, breezy insouciance and sharp undertow could see Summer Crowds achieve further festival berths after its Dubai world premiere.
This is a small, well-imagined world, lit and shot with a breath of fresh air.
Khan's last film, Factory Girl (2011), was considered a critical disappointment but scored well in play across the Middle East; Before The Summer Crowds may reverse that fate. Its central female character is, unexpectedly, neither heroic nor nice nor particularly downtrodden. Hala (enjoyably played by Hana Shiha) is instead a needy, negligent recently-divorced mother with an attractive pout and a line in sexy swimsuits (screenplay is by Ghada Shabander and not Khan's usual creative partner Wessam Suleiman).
Hala certainly comes to the attention of the casually lecherous middle-aged Dr Yehia Elkady (Cairo 678's Maged El Kedwany, another good performance) when she arrives in a resort on the coast near Alexandria out of season. As Yehia's overweight and overlooked wife Magda (Lana Mushtaq) says: "Nobody comes here at this time of year unless they're hiding from something or looking for someone."
Hala has come to her holiday home at this beautiful beach (azure sea, white sand) for a secret assignation with her lover, who turns out to be a jobbing actor named Hesham (Hany El Metennawy). He's also past his prime, wearing a wig and hitting the Absolut Raspberry after breakfast.
Everyone has their secrets here: the blustery, bumptious Dr Elkady is avoiding his mis-management of a Cairo health clinic which is facing down a lawsuit. Magda, who meditates her way out of her husband's habit of looking at bikini-clad lovelies online, wakes up at night to guzzle chocolate spread straight from the jar despite her insistence on only eating "salads and stewed, bland food".
Khan keeps it light – this is no dark, overwrought satire. All the characters, including the dumpy wife, are more blithely resilient than the unfortunate parrot they share their dwelling with. They're the type of people who will chase a kissing couple off the sand even as they look at semi-naked women online or engage in casual affairs themselves. But they do enjoy staring at each other, the houseboy Gom'aa (Ahmed Dawood) most of all. He lives in a shack and fills in for his brother and watches these people from Cairo as they snobbily go about their business, scoring small social triumphs over who bought their property first.
The resort looks lovely before the 'Summer Crowds', and after them too, in a sneakily uplifting codicil which makes Khan's intentions quite clear if they weren't before. This is a small, well-imagined world, lit and shot with a breath of fresh air.
Production companies: Middle West Films, Film Clinic, The Producers, Wika Production and Distribution, MAD Solutions
International sales: MAD Solutions
Producers: Wael Omar, Mohammed Hefzy, Hani Osama
Screenplay: Ghada Shahbander
Cinematography: Victor Credi
Editor: Dina Farouk
Composer: Layal Watfeh
Production design: Hend Haider
Main cast: Maged El Kedwany, Hana Shiha, Ahmed Dawood, Hany El Metennawy