High school bullying reaches dangerous levels in Derek Tsang's controversial teen drama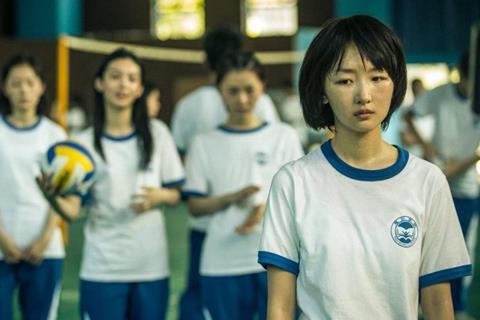 Dir: Derek Tsang. China. 2019. 135 mins
Better Days went from buzzy youth drama to fully fledged cause célèbre when Chinese authorities yanked it from the Berlin Film Festival in February. Interest in Derek Tsang's sophomore feature then hit fever pitch when its domestic theatrical release was abruptly canceled in June. These censorship hurdles were a result of Tsang's brutal depiction of school bullying; a staple of most national teen cinemas but evidently considered corrosive for China's self-image. Also a factor was the emphasis on the pressures of the 'gaokao', China's demanding national university entrance exam, which coincided with the planned release date. Yet while Better Days commendably tackles thorny issues related to China's education system and wider societal dysfunction, it's also a commercial melodrama that trades in aesthetic slickness as much as it does in unflinching realism.
Provides a credible illustration of high school strife and how vindictive behaviour is amplified through social media
Finally released domestically on October 25 after being allocated an approved date mere days before, Better Days has become a box office smash with an opening weekend gross of $85.3 million and decent holds likely based on positive word of mouth. Internationally, the film opens in the US and other territories in November and should deliver respectable specialty business – even if audiences may find it more mainstream than anticipated. It's also the kind of visually arresting youth fare that should prove popular on streaming.
The tribulations occur in Chongqing circa 2011 where, in the run-up to the gaokao, high school classes are devoted to intensive cram sessions. Chen Nian (Zhou Dongyu) is so focused on achieving the best possible score that she has largely cut herself off from the surrounding world; the suicide of her desk mate suddenly makes her struggles very public. Unfairly tainted by the incident, Chen Nian is subjected to bullying that severely escalates in its level of cruelty from classroom humiliation to outright assault.
Fortunately, following a chance nighttime encounter, she gains an unlikely protector and boyfriend in small time criminal Xiao Bei (Jackson Yee). Chen Nian moves into his rundown but safe apartment and prepares for the life-deciding exam while living out a romantic fantasy. It's an arrangement that works for a while, and so does the film.
In its more concentrated first half, Better Days provides a credible illustration of high school strife and how vindictive behaviour is amplified through social media. Tsang arguably goes too far with an after-hours sequence in which Chen Nian is pursued by a vicious, one dimensional clique and ends up hiding in a dumpster like the heroine in a horror film, but the bullying that occurs in the school — notably a gym class and a nasty fall on the stairs — is painfully believable. It's all the more disturbing for Tsang's emphasis on how this taunting is monitored by omnipresent security cameras; technology that doesn't facilitate any kind of intervention.
In the overwrought second half, however, the focus shifts from exploring bullying and the pressures of study to a police investigation when Chen Nian and Xiao Bei are implicated in the murder of a teenage girl from her school. As determined detective Zheng Yi (Yin Fang) strives to connect the pair to the crime, Xiao Bei tries his best to put a distance between himself and Chen Nian to keep her out of any further trouble, prompting one implausibility after another.
If the rapid spread of personal information (shown through platforms that were in vogue in 2011) initially positions Better Days as a teenage take on Chen Kaige's media critique Caught in the Web (2012), then romantic developments take it into Shunji Iwai territory; complete with a soundtrack that blends Varqa Buehrer's yearning strings with soaring pop. The stars have decent chemistry. Reuniting with Tsang following Soulmate (2016), Zhou is now in her mid-twenties but just about passes for a high school student. More importantly, she conveys how Chen Nian is forced to mature almost overnight by dealing with much more than exam stress. Yee, of the boy band TFBoys, hardly makes a lasting impression but is no worse than other pin-ups who have been tasked with the broodingly sensitive archetype.
Through well-chosen locations and Xiao Bei's underworld sub-plot, Tsang flirts with indie grittiness but settles for stylised heartache as cinematographer Yu Jing-Pin captures the requisite motorcycle-riding montage and passionate clinches in just the right light. Better Days may slide into somewhat hollow artfulness, but it's hard not to be moved by its genuine concerns.
Production companies: China Wit Media, Shooting Pictures, Tianijn Xiron Entertainment, We Pictures
International sales: We Distribution http://www.wedistribution.com/en/
US distributor: Well Go USA Entertainment

Producer: Hui Yuet-Jan
Screenplay: Lam Wing-Sum, Li Yuan, Xu Yimeng, based on the novel 'Young & Beautiful' by Jiu Yuexi
Production design: Liang Honghu
Editing: Zhang Yibo
Cinematography: Yu Jing-Pin
Music: Varqa Buehrer
Cast: Zhou Dongyu, Jackson Yee, Yin Fang, Huang Jue, Wu Yue, Zhou Ye