Dir: Taika Waititi. New Zealand. 2010. 87 mins.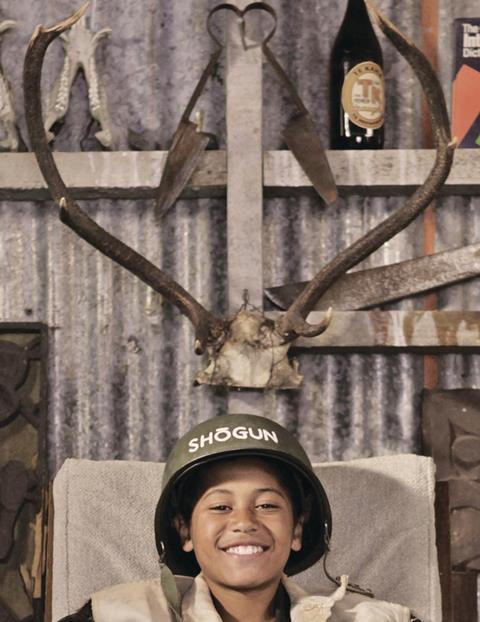 Taika Waititi tones it down a notch from his hilarious first feature Eagle Vs Shark in Boy, a sweet but unremarkable story of a Maori boy getting to know his scoundrel ex-con father in a small community in New Zealand in 1984. Filled with humorous details, animated interludes and musical and fantasy sequences, its whole is less distinctive than its parts and Boy feels like countless other coming-of-age stories seen around the world every year.
The film screened in the world cinema competition at Sundance and in Generation KPlus at Berlin and Waititi's name from Eagle Vs Shark will guarantee Boy a healthy spring festival presence. Theatrical sales will be more of a challenge, however. It's a small, nuanced piece and lacks the hook which many buyers require in this brutal marketplace.
James Rolleston gives a memorable performance as Alamein, aka Boy, an 11 year-old who is obsessed with Michael Jackson (Thriller is captivating the world). His mother died while she was giving birth to his little brother Rocky (Eketone-Whitu) and his father is serving time in prison for robbery. Boy lives with his grandmother and numerous cousins.
But when his grandmother leaves him in charge of the children to go to a funeral, his father (played by Waititi himself) arrives with two friends. Newly released from prison, the father (also called Alamein), turns Boy's world upside down with stories of Japanese warriors and ET, the extra-terrestrial. But there are some harsh lessons ahead - not only is he a waster with a penchant for beer and marijuana, but the real reason for his visit is to dig up the loot from his robbery, buried in a neighbouring meadow.
Set amid the spectacular coastal landscapes of east New Zealand, the film has a touching sensibility and Waititi, who is also a scene-stealing performer, generates laughs from the corny crazes of the time – three sisters are called Dallas, Dynasty and Falcon Crest, the object of Boy's lust is called Chardonnay, the Thriller phenomenon is all-consuming.
The coming-of-age elements, as Boy realises his father's failings and understands that he won't be able to rely on him, are poignantly handled by Waititi, even while the same epiphanies have been portrayed on screen a thousand times before.
Production companies
Whenna Films
Worldwide sales
New Zealand Film
+ 644-382-7680
Producers
Ainsley Gardiner
Cliff Curtis
Emanuel Michael
Screenplay
Taika Waititi
Cinematography
Adam Clark
Production designer
Shayne Redford
Editor
Chris Plummer
Music
Lukasz Buda
Samuel Scott
Conrad Wedde
The Phoenix Foundation
Main cast
James Rolleston
Te Aho Eketone-Whitu
Taika Waititi
Moerangi Tihore
Cherilee Martin
RickyLee Waipuka-Russell