Three story strands interweave against the backdrop of contemporary Morocco.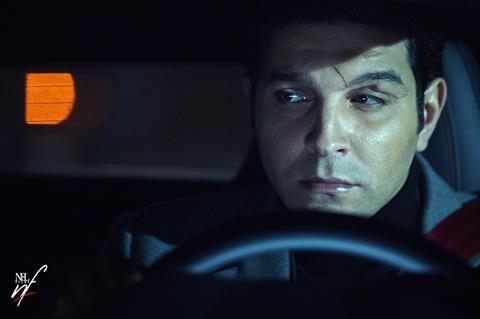 Dir/scr: Nour-Eddine Lakhmari. Mor-Nor. 2017. 113mins
A glossy and at times vibrant delve into the contradictory nature of contemporary Moroccan culture, especially when it comes to morals and values, Nour-Eddine Lakhmari's absorbing new film Burnout veers from loneliness and misery to hope and redemption, and while tinged with a streak of sentimentality it feels a very modern film reflecting a society at odds with itself.
The central story of Jad and his wife Ines at least hints as a journey of understanding and possible redemption.
The film follows three storylines as they sometimes intersect, but at heart follow their own journeys. Largely shot at night, these very different strands dwell on how hope is ground down by the residual values of the country, and where people can be 'burned out' by the pressures of society. And while it all sounds rather gloomy, the film is also punctuated by a few moments of real joy and hints that happiness can sometimes be found.
Writer-director Lakhmari – as he did with last film Zero (2012), which also played at the Dubai International Film Festival – makes great use of atmospheric music to give his film a sense of mood and tone. It work especially well with the storyline featuring Jad (Anas El Baz) a wealthy young man who attempts to drive his sports car from his house to the beach in three minutes. His high-octane drive balances alongside the story of 13 year-old Ayoub (El Jihani Ilyas), a shoeshine boy, working on a big boulevard whose dream is to buy a prosthetic leg for his handicapped mother.
The third story strand follows Aida (a charismatic Sarah Peries), a young resident doctor needs to make more money, and starts to work as an escort for wealthy men. Each of these fragile and complex characters has to face their sadness and hopes in very different ways.
While Ayoub's story provides the film's sentimental streak and Aida's a real sense of darkness as she descends into an exploitative world, the central story of Jad and his wife Ines (Morjana Alaoui) at least hints as a journey of understanding and possible redemption. His unhappiness at his business and feeling their marriage was arranged leads to their separation, and while he finds joy away from work, she relishes her search for a painting to take pride of place in an exhibition she is working on, but their paths bring them back together and offer the possibility of reconciliation.
Production companies: Nel Films, Icflix, Filmhuset AS, Umedia
Sales contact: Filmhuset, www.filmhuset.no
Producers: Nour-Eddine Lakmari, Egil Odegard
Cinematography: Wesley Mrosinski
Editors: Nour-Eddine Lakhmari, Sarah Mouta
Music: Oistein Boassen
Main cast: Anas El Baz, Ilyass El Jihani, Sarah Perles, Morjana Alaoui, Driss Roukhe, Faty El Jaouhari, Saadia Ladib, Karim Saidi, Mohammed Khiari, Badr Bouhaih, Taoufik Hazeb