Five actors try for the big time in a documentary which tracks the real La La Land in Southern California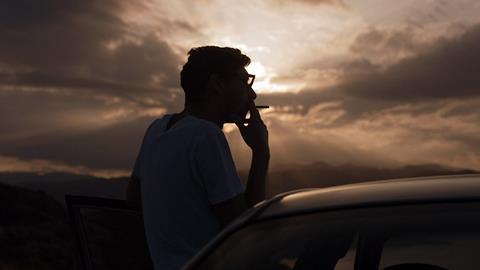 Dir. Mike Ott. US, 2017, 85 mins.
Away from eager ingénues and '50s-style numbers about the aspiring actor blues, what drives someone to pursue the Hollywood fantasy? While La La Land found stylised melancholy in chasing silver screen dreams, filmmaker Mike Ott (Littlerock, Lake Los Angeles, Actor Martinez) prefers a more realistic approach. Still, his documentary about five thespians living small but hoping big offers a poetic glimpse of the struggle for fame and fortune in its own way.
A poignant portrait of contrasts that draws its power from the intersection between the aspiring actors' ordinary lives and the joy they exude when given a chance to escape
Premiering at Berlin Critics Week before bowing on home turf at SXSW, California Dreams does more than tell the tales of its eclectic quintet of subjects, though. Through staged auditions, it helps push the hopeful Southern California residents forward. It's an unusual yet revealing choice, handled with care, and not so much interfering but encouraging and giving its key figures a creative outlet. Movies about trying to break into showbiz are far from rare, but Ott's unconventional approach should help California Dreams stand out and receive further festival play.
Indeed, from the moment the documentary opens with scene readings — The Outsiders, Forrest Gump and Harold and Kumar Go to White Castle all rank among the material quoted — intrigue swells about wannabe players who are largely happy being just that: wannabes. It's not that Cory Zacharia, Patrick Llaguno, Neil Harley, Carolan Pinto and Kevin Gilger don't yearn for more. They clearly do. Whether making loose plans to move to Germany, or practicing an Oscar acceptance speech in an empty room, they're each desperate a different life. However, their daily existence dictates otherwise.
Slowly but empathetically, Ott uncovers the stories behind the starry eyes — the difficult family situations, the awkward sexual encounters, the quests for work, the desire for love, the homelessness and more, often in candid chats that prove more and more devastating with each sentence. In tandem, the film unpacks the reasons behind each member of the group's dreams, as well as the cathartic release that fantasising about stardom and success offers.
What results is a poignant portrait of contrasts that draws its power from the intersection between the actors' ordinary lives and the joy they exude when given a chance to escape, reinterpret and reinvent all that they know, even if only briefly. Though Ott spends time with each of his five subjects, it's Zacharia that monopolises the movie's attention. His tale may be marked by hardships that many will never know, but his refusal to give up his quest even as he acknowledges and accepts the many hurdles in front of him, makes him the ultimate everyman.
If Zacharia gives California Dreams an earnest face, a beating heart and an identifiable focal point, then cinematographer Mike Gioulakis (Split, It Follows) brings his relatable story to life with a compassionate gaze and an almost dreamlike look and feel. Accordingly, what might have been a bleak account of not quite trying and therefore never really failing actually becomes an unlikely and engaging missive of hope and of choice, albeit steeped in reality.
Production company: Number 7 Films
International sales: The Film Sales Company, verga@filmsalescorp.com
Producers: Heika Burnison, Nicole Arbusto, Alex Gioulakis
Cinematographer: Mike Gioulakis
Editor: Gerald D. Rossini
Featuring: Cory Zacharia, Patrick Mio Llaguno, Neil Harley, Kevin Gilger AKA K-Nine the Dog Impersonator, Carolan J. Pinto, Mark Borchardt