A feature debut documentary looks at a fatal shooting in Tel Aviv in which all was not how it seemed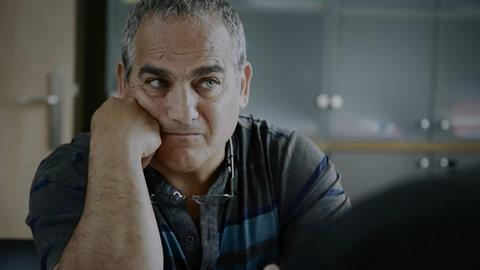 Dir. Ramy A Katz. Israel. 2018. 79 mins.
An emotive documentary from debut feature director Ramy A. Katz, Cause Of Death deconstructs a complex incident in recent Israeli history, focusing on the killing of Druze police officer Salim Barakat during a 2002 terrorist attack. What initially appears to be a clear-cut case of heroism which ended in tragedy soon becomes a topical and controversial exploration of a potential race- and religion-fuelled cover-up. Indeed, Salim's brother Jamal contends that prejudice played a bigger role in his slain sibling's death than the gun- and knife-wielding terrorist.
As a study in grief, however, the documentary offers depth beyond its emotional crusade
This is a viewpoint that this documentary espouses rather than investigates, though, and Katz's feature follows Jamal's search for the truth while making its allegiances clear from the outset. Also evident from the opening frames is the documentary's determined attempts to get a reaction from its audience. Overt button-pushing ("I remember your brother's face as he bled in pain") might see the film destined for television and streaming platforms rather than the festival circuit. In Israel, Cause of Death is already slated to air on the small screen following its slot in Jerusalem's documentary competition.
First depicted via news footage from the night in question, the details of Salim's death easily inspire a wealth of emotions. After a gunman opened fire at a Tel Aviv seafood restaurant, Salim sprinted from his nearby patrol and swiftly subdued the perpetrator, but was killed while wrestling with him in the aftermath. The official record attributes the fatal injury to a throat stab wound inflicted by the assailant, who also died during the attack. That's the story that Jamal and his family took at face value at the time, but complicating matters is the fact that armed civilian William Hazan also discharged his own pistol while Salim was attempting to apprehend the terrorist.
There are continued reports that Salim was indeed shot rather than stabbed (and, more than that, that he was killed a bystander or security forces). The deeper Jamal digs, the more evidence he unearths: expert opinions, witness statements, secret tip-offs and medical records with gunshot listed as the cause of death. Katz charts each step, including the police department's repeated denials; however, his original plan to split the film into four parts, each examining four different versions of the story, have clearly been abandoned.
Accordingly, as an impassioned, angry and determined quest for answers, Cause Of Death always feels forceful, no matter how accurate and moving its chosen side and corresponding claims may be. The film compellingly states its case, but the lack of nuance leaves a definite impression, especially when the feature wades into weighty matters with far-reaching consequences — interrogating the notion that engrained discrimination against Arabs may have caused a Jewish onlooker to accidentally fire at Salim, mistaking him for the terrorist, for example.
As a study in grief, however, the documentary offers depth beyond its emotional crusade. Jamal might be taking on the state, the police and the accepted version of events, but he's also grappling with his own mourning process, and trying to understand his desire to honour his brother accurately and faithfully. In fact, with such a maelstrom of sentiment whirling through Jamal's behaviour as a result, the movie's unpolished look — with Katz shooting alongside Itai Raziel, producing, and co-writing with his editor Assaf Lapid — takes on a poignant, purposeful sheen.
Production company: Katz Films
Producer: Ramy A. Katz
Screenplay: Ramy A. Katz, Assaf Lapid
Editing: Assaf Lapid
Cinematography: Itai Raziel, Rami Katzav
Music: Ophir Leibovitch