Dir: Karim Dridi. France-Tunisia. 2016. 108 mins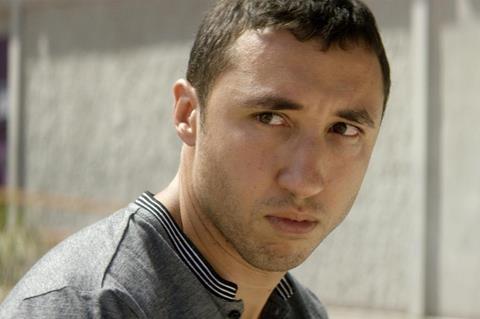 Seven years after his Sahara-set, Marion-Cotillard-starring box office flop The Last Flight, Tunisian-born French director Karim Dridi is back on safer home ground with this small but watchable drama set in the drug-ridden outer suburbs of Marseilles. Chouf's strongest card is the gritty authenticity of the setting, a quality which also extends into the performances of a largely non-professional local cast. Its weakest is a hackneyed and over-compressed storyline that might have been better suited to an entire season of a TV drama.
The film is accompanied by an atmospheric sountdtrack that plays the genre card with its wistful trumpet solos
After its debut at Cannes, where the film played in a Special Screenings slot, Chouf should rack up some limited theatrical action in France and French-speaking Europe but, with its weak plotting and lack of consistent genre style, it may struggle to stand out from a crowd of competitors.
Relative newcomer Sofian Khammes plays Sofiane, or 'So', a bright kid from the Marseilles projects who is currently studying at business school in Lyon. A classy opening sequence, scored by a marseillaise rap track, surveys these run-down high-rise suburbs from the rooftop vantage points of the drug clan look-outs ("chouf" in French police jargon) who keep a watch on comings and going down below. One of the comings turning out to be Sofiane on the back of a motorbike driven by his brother Slim, back in the 'hood to pay a summer visit to his family. This gods'-eye view lends a touch of Greek tragedy to what will follow, something that is also echoed by a couple of later scenes set in the stark Mediterranean rockscape of the Calanques, south of the city.
Catching lip from his old buddies for his newly-acquired "whitie" dress sense, Sofiane catches up with neighbourhood characters like hotheaded drug-clan minion Marteau (Darar), man-mountain local boss Reda (Nabba), a tattooed gypsy gangster midget called Kevin (Fourmann) and – in posh, downtown Marseille – the sometime girlfriend Najette (Harzoune) that he left behind, who still holds a flame for her former beau that is soon rekindled. All is set for a brief visit that sees the young student and project-escapee spoiled and feted by his Maghrebi family, when all of a sudden Slim is gunned down in the street by unknown assailants and Sofiane's plans are thrown, predictably, into turmoil.
It doesn't take much scratching to uncover a rehash of the Michael Corleone character from The Godfather in what follows – the reluctant 'good' son who is gradually dragged into a life of crime for reasons of family honour and turns out to be pretty good at it. Though he bottles out when ordered to cap the rival boss who is presumed to have killed his bother, Sofiane turns out to be an able drug-trade manager, increasing Reda's profits by, for example, creating an efficient drive-in retail area for customers, in the style of a McDrive.
Khammes is a credible Sofiane but his account of the character is rather too bottled up to engage us throughout; it's minor characters like Reda or cheery drug pusher Gato (Mohamed), who works his corner accompanied by a pet parrot, that prove more resonant.
Shot in crisp widescreen format, the film is accompanied by an atmospheric sountdtrack that plays the genre card with its wistful trumpet solos – an instrument also foregrounded in the music of another Marseilles-set crime film, The French Connection.
Production companies: Tessalit Productions, Mirak Film, France 3 Cinéma
International sales: Doc & Film International, sales@docandfilm.com
Producers: Rachid Bouchareb, Jean Bréhat
Executive producer: Muriel Merlin
Cinematography: Patrick Ghiringhelli
Editor: Monique Dartonne
Production designer: Yann Mercier
Music: Chkrrr, Jerome Bensoussan
Main cast: Sofian Khammes, Foued Nabba, Nailia Harzoune, Zine Darar, Oussama Abdul Aal, Foziwa Mohamed, Tony Fourmann