Dir/scr: Yesim Ustaoglu. Turkey/France/Germany/Poland, 2016. 105 mins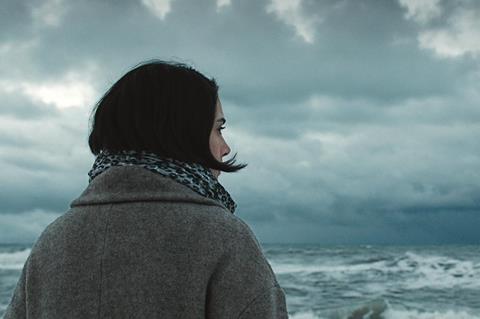 The contrasting lives of two women provide a stark insight into the turmoil of modern Turkey in Clair Obscur (Tereddut). Whether ostensibly liberated or emphatically oppressed, the women both inhabit a society where men dominate and women suffer. Differing perspectives on those big issues gradually bind together into a heartrending, politically charged human drama that is among the strongest films from veteran writer/director Yesim Ustaoglu.
Ecum Uzun is unnervingly convincing as a girl left traumatised by her marriage, catatonic in her silences and raging like a trapped animal in panic and terror at what fresh ordeal might lie ahead
A long festival career and theatrical sales should ensue for a film that will attract followers of Ustaoglu's work and the films of fellow Turkish directors like Nuri Bilge Ceylan and Çiğdem Vitrinel.
Clair Obscur is very much a tale of contrasts. Sehnaz (Funda Eryigit) is a resident psychiatrist at a hospital on Turkey's Mediterranean coast. She is a glamorous figure, stylishly dressed with a comfortable home and a handsome lover in Cem (Mehmet Kurtulus). She has professional standing, personal contentment and a sense of control over her own destiny.
If Sehnaz is the lipstick-wearing face of a forward-looking Turkey then teenager Elmas (Ecem Uzun) is very much the embodiment of conservative traditions that refuse to fade away. Elmas is the wife of a much older man and is a virtual slave, cooking, cleaning and tending to the needs of her demanding, disapproving mother-in-law. The set design creates an impressive apartment with a warren of rooms where each one feel like a prison. Smoking a forbidden cigarette on the balcony is the only moment that Elmas has to herself.
Shenaz considers sex to be a pleasure and looks forwards to her weekends in the arms of Cem. Elmas regards it as a painful obligation as she submits to a husband who shows little tenderness or concern for her wellbeing.
On the surface, the two women could hardly be more different. The aftermath of tragic events brings Elmas into the care of Shenaz, however. The older women's attempts to earn her trust and learn more about her past open her eyes to some of the restrictions on her own life. A friendship with an attentive fellow worker also prompts Shenaz to question her relationship with Cem and whether she has more in common with Elmas than she had originally imagined.
Ustaolgu constantly points up the differences between the women. Elmas is rarely seen outdoors. Her world is one of interiors and confinement. Shenaz is seen in a nightclub, walking the rocky seashore, meeting Cem at his Istanbul office: she has a world of possibilities on offer, Elmas has only the daily drudgery. Ultimately, the fact that they are so different merely underlines the point that they still face the same limitations on their independence, sexuality and sense of self-worth.
Clair Obscur is attractively photographed by Michael Hammon (Cloud 9, Stopped On Track) who captures a sense of the rugged coastline and bleak streets where Sehnaz works and Elmas lives. The skies glower, the seas pitch and toss and slate grey is the colour that dominates. The rumbles of thunder and tumbling rain very much reflect the early mood of the piece. The contrast here is with the warm glow in Shenaz's apartment and the use of shadow and light in the sex scenes between Shenaz and Cem.
The film's emotional heartbeat comes from the performances of the two stars. Ecum Uzun is unnervingly convincing as a girl left traumatised by her marriage, catatonic in her silences and raging like a trapped animal in panic and terror at what fresh ordeal might lie ahead. Funda Eryigit has the less showy role but is no less impressive as a woman forced to take a fresh look at a life she thought she could call her own.
Production companies: Ustaoglu Films, unafilm, Slot Machine
International sales: Beta Cinema beta@betacinema.com
Producers: Yesim Ustaoglu, Marianne Slot, Titus Kreyenberg
Cinematography: Michael Hammon
Editors: Agnieszka Glinska
Music: Antoni Komasa-Lazarkiewicz
Main cast: Fuda Eryigit, Ecem Uzun, Mehmet Kurtulus, Oka Yalabik.