Dir. Shin Dong-il. South Korea. 2016. 122mins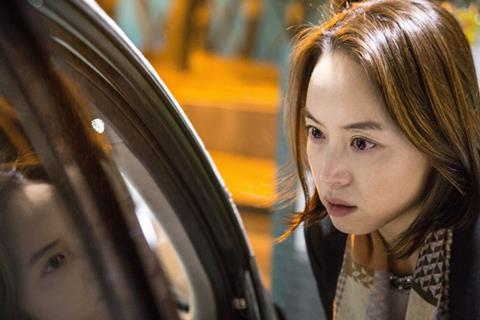 A Korean family of three are forced to confront the realities of a competitive society in Shin Dong-il's (Host And Guest) insightful and engaging Come, Together, which suggests true happiness isn't found by climbing the social ladder but by following one's own convictions and desires. As such, it doesn't necessarily offer anything new after the documentary Reach for the SKY and Jung Ji-woo's engrossing Fourth Place, but its strong mix of social critique together with well-crafted narrative tension could provide the film with further exposure both home and abroad.
Shin is evidently passionate about the issues here, revealing how societal pressures eventually corrupt the minds of innocent individuals
The film's central characters are middle-aged white collar worker Bumgoo (Im Hyeong-gook), his wife Miyoung (Lee Hye-eun) who sell credit cards for a living, and their daughter Hana (Chae Bin) who is attempting to get into one of Korea's top universities for the second time around.
Bumgoo is suddenly fired from his job without any notice, leaving him unemployed. It's later revealed that someone much younger has taken his place, reflecting the ageism that remains an ongoing issue in Korea as companies opt for younger employees. This middle-aged man is left to do the housework at home, but, unable to shake off the shame he feels, Bumgoo lashes out at his wife, becomes over-protective of his daughter, and ends up being arrested for being in a motel raided by the police over suspicions of prostitution.
A delinquent borrower herself, Miyoung is determined to become the top sales person in her company and willing to go all the way to reach her goal, even paying her clients' the annual credit card fees herself. Ambition eventually consumes her, leading to unforeseen consequences.
Meanwhile, their daughter Hana is pressurised by her parents to get into Korea University, and is on a waiting list after initially being rejected. As the days before the final deadline come ever closer, she's unsure if she can get in, making it an agonising wait.
Shin is evidently passionate about the issues here, revealing how societal pressures eventually corrupt the minds of innocent individuals. There is a suggestion that Hana could go to extremes to get into the university, abandoning a student who has beenaccepted following a night out drinking together.
The film follows these characters convincingly played by Im Hyeong-gook, Lee Hye-eun and Chae Bin as they eventually succumb and later overcome these pressures. Technically the film is polished with understated but effective lensing that underscores the film's solid overall direction and production values.
Production Company: Biashin Pictures
World Sales: : Biashin Pictures (biashin2@naver.com)
Producer Shin Dong-il
Screenplay: Han Ji-soo, Shin Dong-il
Cinematography: Kim Bow-ram
Production Design: Ha Ji-hyun
Music: Kwon Seong-mo
Editor: Moon In-dae
Main Cast: Im Hyeong-gook, Lee Hye-eun, Chae Bin.