Dir. Jon Nguyen, US, 2016, 88 mins.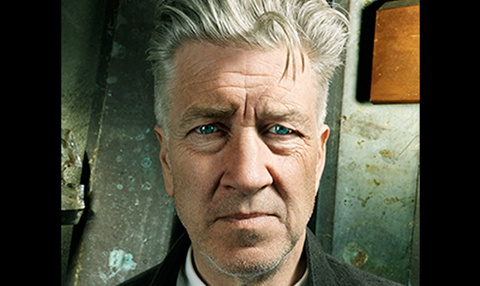 As expected, David Lynch: The Art Life - a documentary in which the director reminisces on his childhood and early life up to spending five years in a stable making Eraserhead - gives no real answers, only clues. Anything more would feel wrong. Jon Nguyen's carefully-calibrated ode to Lynch is in itself Lynchian, an essential picture for the director's legion of fans, and a documentary which slides nicely in with Lynch's calendar - a year before Twin Peaks rises from the ashes for Showtime and a decade since his last film, Inland Empire.
Lynch became interested in film when, staring at one of his art canvases, it began to move.
An obvious festival piece, David Lynch: The Art Life goes a little further than expected, pushing viewers to contemplate the artist at work and ask what makes, or made, the man. It's a solitary film, in which Lynch is captured alone at work in his studio, and framed around 20 audio recordings which the director made with Nguyen and his team (who previously collaborated on Lynch One, about the making of Inland Empire). Apart from a wealth of archive footage, there are no other contributors.
With Mulholland Drive recently voted the best film of the 21st century in an international poll, Lynch remains an eternally popular surrealist icon at the age of 70. Here he contemplates his work, surrounded in fogs of cigarette smoke and ever-present glasses of Coca-Cola, wearing the same clothes day-in, day-out, so as not to waste time on unnecessary sartorial decision-making. His voice traces over the past while, in the present, his youngest child, toddler daughter Lula - to whom the film is dedicated – occasionally sits with him as he works.
Lynch has been married four times, but the film only dwells on his first wife, Peggy, and the birth of his first daughter Jennifer in 1968. It was during that time, when Lynch was working to support his family while studying at the Pennsylvania Academy of Fine Arts, that he made his first film The Alphabet and received his life-changing grant to the AFI Conservatory where he would end up making Eraserhead.
He had, he says here, become interested in film when, staring at one of his art canvases, it began to move.
Despite rhapsodising about his idyliic childhood, his mother who was a "warm and good person", his research scientist father Donald ("you couldn't ask for a better father") David Lynch was a boy who moved around a lot and ended up becoming the kind of fine art student who enjoyed putting pins in bugs. Visiting his son in 1967 and looking at the decaying fruit, dead birds, and dead mice preserved in plastic in his studio, his father warned: "I don't know that you should ever have children". The artworks on display here – apart from the films – show this mild man to have a darker side, yet the origins of this are enjoyably left to the viewer to figure out. Probably, there isn't an explanation.
David Lynch: The Art Life also features old footage of his life-long best friend, the production designer Jack Fisk, and Lynch talks about their abortive three-year European tour to learn at the feet of Oskar Kokoschka. It lasted 15 days. And the artist pays fulsome tribute to the support of the artist Bushnell Keeler, a huge inspiration for the young Lynch.
Complete with a suitably erratic score, David Lynch: The Art Life has aspirations as a homage to his work. Apart from a few jarring shots in which they re-take shots using different stock, the film-makers opt to keep it simple, relying on Lynch's words, work, and a deftly-edited archive to make an impact.
Production companies: Duck Diver Films
International sales: Film Constellation, info@filmconstellation.com
Producers: Jon Nguyen, Jason S, Sabrina S. Sutherland
Cinematography: Jason S.
Editor: Olivia Neergaard-Holm
Original music: Jonatan Bengta
Featuring: David Lynch, Lula Boginia Lynch