Dir. Marc Lawrence. US. 2009. 102 mins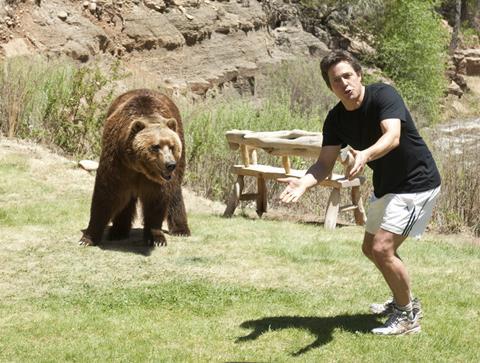 Hugh Grant and Sarah Jessica Parker co-star to limited effect in Did You Hear About The Morgans?, a serviceable but uninspired romantic comedy with a familiar fishes-out-of-water backdrop. Writer-director Marc Lawrence previously worked with Grant on Music & Lyrics and Two Weeks Notice but this latest collaboration might struggle to match even the mid-level box office performances of those earlier romcoms.
Grant gives a one-note performance as the not very likeable Paul, falling back too often on mannered diffidence and pained expressions
In North America, the Castle Rock production opens (with a PG-13 rating) a week before Christmas, just ahead of the similarly female-skewing comedy It's Complicated and directly opposite behemoth Avatar. Worldwide distributor Sony will be hoping that the teaming of Parker - who last appeared in the hit Sex And The City movie - and Grant generates counter-programming appeal.
Most other openings come in the first quarter of 2010 in less competitive international release slots where Sony may be able to get more leverage out of the stars.
Grant and Parker play Paul and Meryl Morgan, successful Manhattanites whose marriage is on the rocks. After witnessing a murder and becoming targets for a contract killer (Michael Kelly) the Morgans are put into the Witness Protection Program and hidden away in a tiny town in the wilds of Wyoming, in the care of local US Marshal Clay Wheeler (Sam Elliott) and his wife Emma (Mary Steenburgen).
Away from the pressures of their normal lives - and guided by some homespun wisdom from strong-but-silent Clay and gun-totin' Emma - the Morgans, predictably enough, start to fall back in love with each other.
However, the film's unlikely scenario seems primarily designed to set up a series of comedy sequences in which the neurotic city slickers try to adjust to life in the small-town heartland. There are a few mildly funny jokes about the Morgans' trendy liberal views and their hosts' more conservative leanings but also some pretty tired physical comedy routines (Paul makes a mess of chopping wood, Meryl tries to milk a cow, they both panic on encountering the local wildlife).
The supporting characters include some colourful locals - a doctor who treats all his patients like kids, a kooky waitress/nurse/firefighter, a grouchy town elder (played by Wilford Brimley) - and, back in New York, Paul and Meryl's perky personal assistants.
The romance and the comedy come together in a corny sequence at the town rodeo, where Paul and Meryl shed their New York pretensions to dance in cowboy hats and then join forces with the locals to foil the killer who has followed them from New York.
Grant gives a one-note performance as the not very likeable Paul, falling back too often on mannered diffidence and pained expressions, while Parker is slightly more believable as Meryl. The co-stars have some comic chemistry early on but not much romantic chemistry as the story unfolds.
DoP Florian Ballhaus (The Devil Wears Prada) decorates the action with nicely shot locations in New York City and New Mexico (standing in for Wyoming).
To sign up for Screen's weekly Reviews Newsletter with all the week's new releases, international openings and full festival reviews delivered free to your mailbox every Friday, please click HERE
Production companies
Columbia Pictures
Relativity Media
Castle Rock Entertainment
Banter Films
Worldwide distribution
Sony/SPRI
Producers
Martin Shafer
Liz Glotzer
Screenplay
Marc Lawrence
Cinematography
Florian Ballhaus
Production design
Kevin Thompson
Editor
Susan E Morse
Costume design
Christopher Peterson
Music
Theodore Shapiro
Main cast
Hugh Grant
Sarah Jessica Parker
Sam Elliott
Mary Steenburgen
Elisabeth Moss
Michael Kelly
Wilford Brimley