Dir/scr/ed: Zeki Demirkubuz. Turkey, 2016.115 min.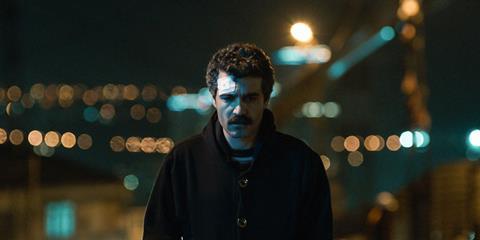 Spare and bare, this Zeki Demirkubuz (Fate, Destiny, The Waiting Room) take on the classic Turkish melodrama, moved from antiquated traditions into the landscape and economy of today's Istanbul.
Every one of the characters has something to hide and each one stops just at the point of revealing the truth
Recalling Nuri Bilge Cylan's Three Monkeys, the old-fashioned format is used here to reveal the face of a society still deeply entrenched in the past, where women are still denied their rights and social class is dominant. A miniature portrait reflecting on the mentality of an entire society, Ember is a likely candidate for further festival life and has a fair chance of joining the specialty art house fare, although it is as dour and uncompromising as anything this director has ever done in the past..
Working as a seamstress in one of the city's many sweatshops, Emine (Aslihan Gurbuz), can hardly make ends meet. Her husband Cemal (Caner Cindoruk) vanished after he went bankrupt, leaving her accountable for his debts. She shares a small flat with her little boy, Mete. It's a quiet modest existence, turned upside down when she is told her son requires urgent open heart surgery - for which she cannot afford to pay.
At this point, Emine's old flame Ziya (Taner Birsel) arrives on the scene. Once her husband's partner before they had a fight for unknown reasons, he has since become a successful businessman and, when told of Emine's predicament, he pays all the hospital bills for Mete's treatment. Whether out of gratitude, loneliness, sympathy or possibly all of the aboce, when Ziya confesses he is still in love with her, Emine gives in to his soulful advances and lets him into her bed.
The inevitable crisis erupts when Cemal returns out of the blue and suspects what has happened in his absence. To complicate the relations even further, the unemploted Cemal is offered a magical solution to get rid of all his past financial obligations, if he agrees to take over as the foreman at Ziya's new textile plant.
Demirkubuz manages to lead this trio through a maze of suspicions, fears, psychological uncertainties and social pressures, never entirely spelled out but made clear enough by each character's conduct. Minimalist sets and a very slow pace (typical of many of the director's style) intensify the clashes between them, leading to an ending that may be faithful to tradition, but is brought on through no initiative of any of the three protagonists.
Emotions are bottled up practically all through, no musical track is there to manipulate the viewer and dialogue is sparse. The city landscape is wrapped, most of the time, in fog and rain, just the right backdrop for the three lead actors who carry the entire plot on their shoulders.
Every one of the characters has something to hide and each one stops just at the point of revealing the truth, whether it is Gurbuz'a Emine, who never lets out what her feelings are and at what point will she allow them to take over from her obligations as a wife, if at all, Birsel's Ziya, whose old infatuation seems to cool down once it is satisfied, or Cindoruk's angry Cemal, bearing an enormous burden of guilt and humiliation which circumstances force him to accept in silence.
The ethical code of old days may have implied a different conduct from each one of the main characters. But that code is disappearing in today's Turkey and a new one is not yet in place.
Production companies: Mavi Films
Producers: Basak Emre, Ahmet Boyacioglu
Sales: Mavi Films (info@zekidemirkubuz.com)
Cinematography: Sercan Sert
Costumes: Tuba Atac, Kezban Bozan
Cast: Aslihan Gurbuz, Caner Cindoruk, Taner Birsel, Istar Gokseven, Caglar Corumlu