Grieving siblings travel to an isolated seaside resport to say goodbye to their recently deceased mother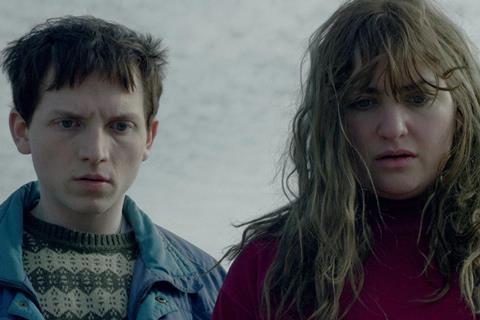 Dir/scr: Mateo Bendesky. Argentina. 2019. 86mins
The mother of Lucas (Tomás Wicz) and Gilda (Laila Maltz) recently committed suicide. But it is her two children who find themselves trapped in a kind of purgatory after they visit the sullen seaside resort that she loved, and where she took her life. A cooly contemplative study of a strained sibling relationship and a rite of passage, Mateo Bendesky's second feature explores the emotional journey of two characters whose physical journey is temporarily stalled by a nationwide bus strike.
The economy of the filmmaking provides space for the characters to find their own rhythm and reason
Bendesky's restrained, understated approach lends the picture an intriguing slow build; the gradual reveal of information brings a satisfying depth to characters who initially seem glazed and reticent. Family Members screens in Macau following a healthy festival career which kicked off in Berlin's Panorama section. The film has so far been released in Argentina and Mexico; deals in further territories are possible, with the picture being of particular interest to LGBTQ specialist distributors.
There's a shell-shocked self-absorption which shrouds both Lucas and Gilda. They sit together on a bus to the small seaside town where their mother requested her remains be scattered. But they seem worlds apart from each other. They communicate with sparse, fractured conversation and distracted, blank-eyed glances.
The older of the two at 20, Gilda wins their first disagreement, over who will have to sleep in their dead mother's bed. Seventeen-year-old Lucas spits toothpaste on her in retaliation. Neither child will enter the bathroom; the scene, we assume, of their mother's death. This becomes increasingly problematic after the bus strike prevents them from escaping from the oppressive grey stillness of this town.
Preoccupied with his own body, Lucas strikes up a friendship with Guido (Alejandro Russek), a fellow body builder he encounters on the beachside open-air gym equipment. They exchange work out tips, but it's clear that Guido is interested in more than Lucas' work out routine — and that Lucas might be receptive to the idea.
Recently released from a rehab clinic after what she is at pains to stress was an accidental rather than deliberate overdose, fatalistic Gilda believes that a run of bad luck has dogged her recently. She hopes that the 'bad energy' can be assuaged by fulfilling her mother's final wish and scattering her ashes in the sea. Unfortunately, the mother is yet to be cremated, so all they have to scatter is her prosthetic hand. The hand floats, bobbing cheerfully on the surf. A couple of days later, it washes back onto the beach. Like her children, it seems that the mother is finding it hard to leave.
Music is minimally used throughout, although a CD of an Israeli group called 'Mindfuck' takes on a particular significance for Lucas and Guido. Sound, meanwhile, is subtly effective. Far from soothing, the ambient noise of the waves takes on a hectoring quality; a constant reminder that Gilda and Lucas are stuck. And in his dreams, Lucas hears the voice of his mother. Except it's not a voice, more a crackle of static, like niggling interference in his peace of mind.
The economy of the filmmaking provides space for the characters to find their own rhythm and reason.When brother and sister finally emerge from their shock and reach out to each other, it seems all the more potent a connection because of the uneasy stillness which came before.
Production companies: Volpe Films, Varsovia Films
International sales: Patra Spanou Film Marketing & Consulting film@patraspanou.biz
Producer: Agustina Costa Varsi
Editing: Ana Godoy
Cinematography: Roman Kasseroller
Production design: Mirella Hoijman
Music: Santiago Palenque
Cast: Tomás Wicz, Laila Maltz, Alejandro Russek, Ofelia Fernández, Edgardo Castro, Javier Abril Rotger, Sergio Boris