Sarah joined Screen International in 2015 as an Australia-based critic. She also writes for ArtsHub, Concrete Playground, Metro Magazine and Screen Education, is a contributor to SBS, and is heard on ABC radio.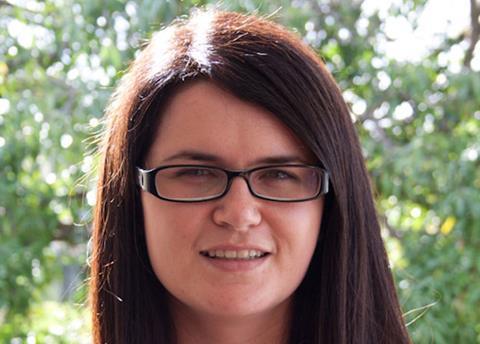 Top five
Toni Erdmann
Dir Maren Ade
It would have been easy for this 162-minute comedy of awkwardness to overstay its welcome, or for its tale of familial and professional disharmony to feel routine rather than revelatory. And yet Toni Erdmann earns every uproarious, heartbreaking or illuminating moment, and every corresponding emotional response as well. With an air of purposefully ambling naturalism, Ade delivers a masterclass in building a film over time, giving the narrative room to breathe and letting characters blossom organically, all while exploring and demonstrating the intertwined nature of struggle and levity.
CONTACT The Match Factory info@matchfactory.de


Things To Come
Dir Mia Hansen-Love
Though it chronicles seemingly ordinary moments, there's nothing commonplace about Hansen-Love's acutely judged portrait of middle-aged tumult.
CONTACT Les Films Du Losange b.vincent@filmsdulosange.fr


Jackie
Dir Pablo Larrain
History, tragedy, legacy, grief: with Larrain guiding Natalie Portman's knockout performance, their combination probes and devastates in equal measure.
CONTACT IMR International ndevide@wildbunch.eu


La La Land
Dir Damien Chazelle
Equally soulful and sweeping, resisting La La Land's luminous, dream-like charms and musical, emotional romance is futile.
CONTACT Lionsgate lionsgate@lionsgate.com


American Honey
Dir Andrea Arnold
As Arnold turns newcomer Sasha Lane into the roaming Star, existential yearning has rarely felt so raw and resonant.
CONTACT Protagonist Pictures vanessa@protagonistpictures.com
Best documentary
Cameraperson
Dir Kirsten Johnson
Crafting her cine-memoir from unused footage compiled across her cinematography career, Johnson demonstrates that what doesn't initially make the cut is often more enlightening than what does. Cameraperson blends personal reflection with a portrait of observational documentary film-making in practice, one striking image and revealing interview at a time.
CONTACT Cat & Docs cat@catndocs.com
Undiscovered gem
Kedi
Dir Ceyda Torun
More than just another example of cute kittens on camera, Kedi bubbles over with charm and insight that millions of YouTube videos can't match. As first-time helmer Torun wanders the streets of Istanbul, she turns scampering, climbing and sleeping cats into more than just a source of heart-warming entertainment. The role the animals play in the city is pivotal, but so are their personalities and pursuits. Indeed, the crisply shot effort offers a slice of life on several fronts, saying plenty about the microcosm it explores, and just as much about humanity's fascination with felines.
CONTACT Termite Films info@termitefilms.com