The real-life story of Brazilian backpacker Gabriel Buchmann is the basis for this uplifting drama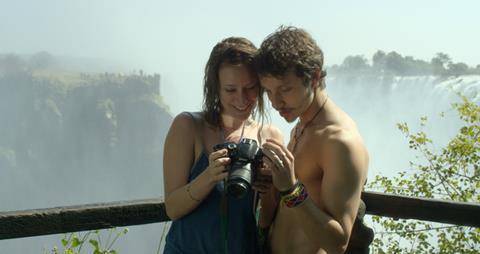 Dir/scr. Fellipe Gamarano Barbosa. Brazil/France. 2017. 127 mins.
Based on the plight of Brazilian backpacker Gabriel Buchmann, Fellipe Gamarano Barbosa's follow up to 2014's Casa Grande turns death into a rumination on the actions and ideas that resound in life. Gabriel and the Mountain offers a moving look at the transformative nature of travel, both on those hopping around the world in search of a new perspective and those they encounter along the way.
The film approaches its narrative with an inescapably emotional air of authenticity
Never taking the familiar travelogue drama path, this involving film's Cannes Critics Week premiere should prove the first stop on the way to further festival play.
In 2009, before he was due to start his doctorate in public policy in the US, Buchmann disappeared while climbing Malawi's Mount Mulanje. Roaming through Africa and scaling its lofty peaks on his last leg of a year-long global trek, he was determined to research poverty experientially. Far away from his comfortable Rio de Janeiro upbringing, he lived cheaply, explored widely and attempted to give away 80% of his daily budget to those in need.
Distinguishing Gabriel and the Mountain from other fictionalised accounts of traumatic adventures such as Into the Wild and 127 Hours, Barbosa brings together both actors and the actual Kenyan, Tanzanian, Zambian and Malawi residents Buchmann encountered: tribesmen, hiking guides, safari operators and bus drivers among them. Each recreates their time with Buchmann (João Pedro Zappa), with their affectionate reflections about his passing overlaid on pivotal scenes.
Though never purporting to be a documentary, the film approaches its narrative with an added, inescapably emotional air of authenticity. Crisp cinematography by Pedro Sotero easily achieves the same effect; after lensing Kleber Mendonça Filho's Neighbouring Sounds and Aquarius, he fills this feature's frames with scenic yet contemplative sights well off the beaten track.
With snippets of voiceover relaying the extent of Buchmann's influence — one pal reveals that he named his own son after Gabriel, for example — Zappa's naturalistic performance infuses him with openness above all else; whether he's being welcomed into the world of the Maasai or sightseeing with girlfriend Cristina (Caroline Abras) when she briefly visits. That his eagerness often drifts from well-meaning but naive to arrogant but passionate also helps Gabriel and the Mountain serve as a shrewd, lightly comic skewering of traveller stereotypes.
Production companies: TV Zero, Damned Films
International sales: Films Boutique, valeska@filmsboutique.com
Producers: Rodrigo Letier, Roberto Berliner, Clara Linhart, Yohann Cornu
Screenwriters: Fellipe Gamarano Barbosa, Lucas Paraizo, Kirill Mikhanovsky Cinematographer: Pedro Sotero
Editor: Théo Lichtenberger
Music: Arthur Bartlett Gillette
Production design: Ana Paula Cardoso
Cast: João Pedro Zappa, Caroline Abras, Alex Alembe, Leonard Siampala, John Goodluck, Rashidi Athuman, Rhosinah Sekeleti, Luke Mpata, Lewis Gadson