An unsual comedy from director Kirill Mikhanovsky which should be a festival hit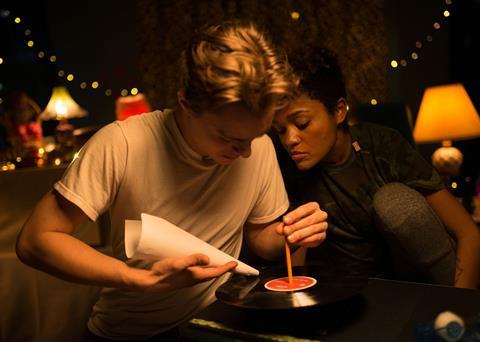 Dir: Kirill Mikhanovsky. US. 2019. 124mins
Like the passengers in the van which is Give Me Liberty's primary form of transportation, viewers of this compassionate, sometimes disjointed drama need to hang on and go along for the ride, no matter the bumps and unexpected detours that may occur. Director and cowriter Kirill Mikhanovsky has a heartfelt story to tell about the immigrant experience and the ways that outsiders form their own communities, and his generosity overcomes the shortcomings that sometimes crop up. Newcomer Chris Galust gives a performance of bruised tenderness as a young driver lacking direction, an apt metaphor for those trying to find an American Dream that's just out of reach.
Mikhanovsky mixes different styles of comedy, but he binds them with a realist approach that grounds everything in an offhand, absurdist tone.
Give Me Liberty screens as part of Sundance's NEXT section, and because the film doesn't have any big names, it will need good reviews and warm word of mouth to help find an audience. But this story's quiet charms and rambunctious humour should set it apart from other festival fare.
Galust plays Vic, a Russian-American driver who buses people with disabilities around Milwaukee, where tensions are running high because of street protests against the local police. Vic's hectic day grows increasingly frantic as he takes on more unexpected passengers — including a funeral party — but he manages to find a little time to spend with Tracy (Lauren "Lolo" Spencer), a young black woman with ALS.
Mikhanovsky (Sonhos De Peixe) was inspired in part by his time working as a medical transport driver, and Give Me Liberty has an intimacy and authenticity that suggests that the filmmaker knows this world and its inhabitants well. No matter who we meet — Russian-Americans, African-Americans, individuals with disabilities — they're all struggling in a society that has little space for them, and Mikhanovsky shows enormous sympathy for his characters without being precious or patronising.
Give Me Liberty eschews tight plotting for a ramshackle spirit as Vic drives from one location to the next, feeling increasing stress from his boss who keeps calling in asking why he's running late. The incidents and obstacles compound — at one stop, Vic is recruited to move a mattress up a flight of stairs — and the film repeatedly risks flying right off the rails or simply becoming so episodic that the momentum stalls.
What holds Give Me Liberty together, beyond its slowly revealed themes, is Galust, a nonprofessional who conveys just the right amount of hesitancy and exasperation in the role. We don't learn a lot about Vic's history, but we get a sense of his character through the way he interacts with others and responds to new aggravations. Consequently, one of Give Me Liberty's consistent small pleasures is discovering different aspects of his personality — particularly the sweetness that emerges as he hangs out with Tracy. (As Vic's potential love interest, Spencer, a model and actress with ALS, has a tough exterior and sharp tongue, both of which subside once the two characters grow closer over this crazy day.)
In its early stretches, Give Me Liberty simply coasts on its unpredictable sense of humour as we meet this cast of lovable eccentrics. Once Dima (Max Stoyanov), a boxer and self-deluded ladies' man, enters the picture, his cannonball personality shifts the film into a more slapstick arena, while a crop of elderly Russian mourners inject the story with wry gallows humour. (If nothing else, this movie is valuable for teaching viewers the importance of knowing which is the correct gravestone to weep at.) Mikhanovsky mixes different style of comedy, but he binds them with a realist approach that grounds everything in an offhand, absurdist tone.
Occasionally, the filmmaker doesn't have the tightest grasp on the material, resulting in strained or repetitive sequences. With such a gaggle of personalities, it's inevitable that some characters are less entertaining than others. (And while Mikhanovsky means well in his no-frills depictions of those with disabilities, these scenes can still feel a bit exploitative at times.) But despite Give Me Liberty's missteps, this film is unafraid of its unbridled emotions, giving a voice to those who feel marginalised or disenfranchised by a country that's often cruel to its most vulnerable citizens. This odd little picture starts off ragged and funny but ends up somewhere lyrical and touching. It's a journey worth taking.
Production company: Give Me Liberty MFG
International sales: Wild Bunch, ediederix@wildbunch.eu
Producers: Alice Austen, Walter S. Hall, Michael Manasseri, George Rush, Val Abel, Sergey Shtern, Kirill Mikhanovsky
Screenplay: Alice Austen & Kirill Mikhanovsky
Production design: Bart Mangrum
Editing: Kirill Mikhanovsky

Cinematography: Wyatt Garfield
Main cast: Chris Galust, Lauren "Lolo" Spencer, Mak Stoyanov