A Turkish man must contend with a stranger who believes he is the reincarnation of his dead brother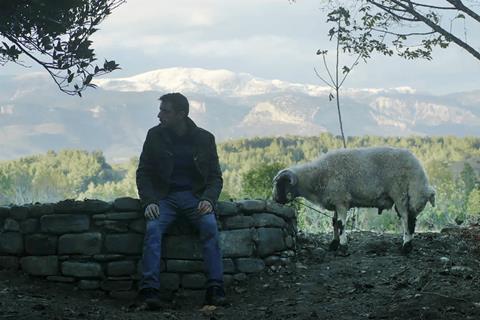 Dir: Murat Duzgunoglu. Turkey. 2018. 104mins
Moody and cryptically enigmatic, Murat Duzgunoglu's intriguing Halef hints at reincarnation and mysticism but ultimately finds it hard to balance the more straightforward aspects of its dramatic conflict between two men and the subtext of complex family histories and a brother reincarnated.
Relies on its glacial sense of gloom and low-key performances
As well as Adana, the film also screened at this year's Istanbul and Moscow film festivals and further festival outings could be likely, though video-on-demand would appear the best route in terms of sales.
Essentially the story of two damaged and troubled men, Halef skirts around a spiritual narrative— and is at its best when juxtaposing practical medical science with ancient mystical beliefs — but its matter-of-fact format and naturalistic backdrop do little to elevate it beyond a gently paced, though intriguing, drama.
Mahir (Muhammet Uzuner, who starred in Once Upon A Time In Anatolia for director Nuri Bilge Ceylan) has had a series of strokes and urgently needs an operation. When he returns home to help his mother Sakine (Guler Okten) with the orange harvest, he is bemused — and more than a little annoyed — to also find hanging around his home Halef (Baran Sukru Babacan), who believes he is the reincarnation of Mahir's long-dead older brother.
Mahir's anger at being told he has only a few months to live is set alongside Halef's strangeness (he walks with a limp and works as a cleaner at the local hospital). Slowly and gradually, the two men draw closer after a fashion, especially when Halef comes to the rescue when there is a fire among the oranges, but despite Mahir coming to understand the truth behind Halef's family background he still finds it hard to obtain any kind of real peace or understanding.
Both men are driven by sadness and angst — which means a film of few laughs — and while the final section does contain a striking moment of real power, the film relies on its glacial sense of gloom and low-key performances to gloss over a coherent sense of drama.
That being said, the performances hit the right notes, with the two leads especially good as differently troubled men whose moody silences carry a good deal of sombre weight and whose fragile relationship gives the film a much-needed sense of intensity.
Production company Fikirtepe Film
Sales contact Fikirtepe Film, evrenyil@gmail.com
Producer: Murat Duzgunoglu
Screenplay/editing Murat Duzgunogly, Melik Saracoglu
Cinematography Safak Ildiz
Main cast Muhammet Uzuner, Baran Sukru Babacan, Guler Okten, Muhammed Cangoren, Kubra Kip, Bulent Duzgunoglu