Cleverly constructed and heartfelt documentary about American folklorist Henry Glassie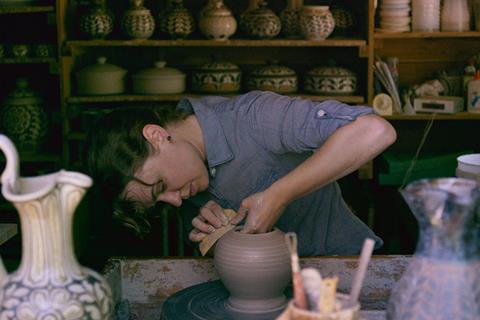 Dir: Pat Collins. Ireland. 2019. 105mins
The impulse to create art is celebrated with reverence and warm admiration in Henry Glassie: Field Work. Inspired by the experiences and ideas of the American folklorist, director Pat Collins (Song Of Granite etc) has fashioned a beguiling documentary that showcases the best instincts of humanity.
The combination of wise words and beautiful objects is comfort viewing for the soul
Glassie's generous spirit, ceaseless curiosity and respectful approach to the world seems to have steeped into the very fabric of Collins' cleverly constructed and heartfelt documentary. Glassie has spent large stretches of his life immersed in different global communities, getting to know the people, absorb the culture and discover where their idea of excellence resides. His travels has taken him from America to Ireland, Brazil and Turkey.
Collins astutely avoids diving straight into any conventional means of telling Glassie's life story. There are no initial biographical facts or interviews. Instead, he allows us to do what Glassie does and that is to observe masters at work. In Brazil, Rosalvo Santanna creates elaborate objects of sacred art. Clay seems to be a living substance that he slaps, moulds, trims and transforms into the most delicate figures. The concentration on his face and the attention to the smallest detail is mesmerising.
We witness Nilo dos Santos make wood carvings that he inks and then prints with a roller he manipulates by foot. Edival Rosas meticulously recreates missing statues of the Evangelists from the Church of Our Lady of the Conception of The Beach. Izaura Rosas painstakingly paints the finished statues with the tiniest amounts of gold leaf. Each of them is totally absorbed in the work, placing every ounce of their concentration into the act of creation. The camera is a quiet observer. Glassie and his wife, fellow folklorist Pravina Shulka, are barely glimpsed in the corner of a frame, watching with the same fascination as the viewer.
It is only at this point that Collins chooses to introduce us to Glassie and fill in some of the details of his life. A combination of anthropologist and ethnographer, his snowy-locks and bushy moustache lend him the look of a latter-day Mark Twain. Raised in the American south, Glassie walked in fields where the Civil War had been fought and had a carpenter grandfather who could create an exquisite item of furniture from a fallen walnut tree.
The combination of his love for history and his appreciation for craft propelled Glassie towards an exploration of the complexity of Southern culture. His subsequent projects have given him a profound admiration for the oral history traditions of Ireland ( "Ireland's glory is verbal") , the immensely ornate rugs and ceramic pots made in parts of Turkey and the pottery produced by Kate Johnston and her husband Daniel in North Carolina.
Collins provides ample illustration of key moments from Glassie's travels and the many truly stunning objects he has seen. There is also something immensely appealing about Glassie's philosophy of life; his belief that people are basically good, that the instinct to create is more powerful than the urge to destroy and that art in all its forms ( a burnished pot, a sumptuous meal, a grand yarn) transcends borders to prove that we are all individuals but are all part of a wider society. The combination of wise words and beautiful objects is comfort viewing for the soul and given the state of the world it has rarely felt more welcome.
Production Companies: South Wind Blows, Harvest Films
International sales: South Wind Blows tina@southwindblows.ie
Producers: Tina O'Reilly
Editing: Keith Walsh
Cinematography: Colm Hogan
Music: Linda Buckley
Featuring: Henry Glassie, Pravina Shulka.