Ronny Trocker's cat-and-mouse game with the viewer strays into Haneke territory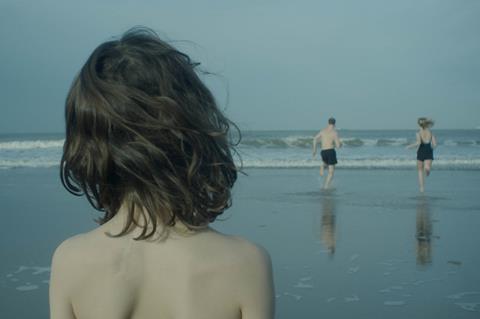 Dir. Ronny Trocker. Germany/Italy/Denmark. 2021. 102 mins.
The European upper middle class finds itself dazed and confused – and possibly in danger – in Human Factors, the second feature by German writer-director Ronny Trocker. The follow-up to his 2016 debut The Eremites premieres in Sundance's World Cinema Dramatic Competition, where it's likely to elicit both bemusement and admiration. This deviously constructed puzzle film plays cat and mouse (or to be exact, pet rat) with the viewer, yields subtly disconcerting insights into the fault lines of bourgeois life, and features terrific lead performances from Sabine Timoteo and Mark Waschke. Only the fact that Human Factors thematically occupies somewhat familiar – not to put too fine a point on it, Haneke - territory might limit the export prospects of this finely calibrated drama.
A smartly troubling piece
Timoteo and Waschke play Nina and Mark, a couple who run an advertising company in Germany, often getting away from it all at large house that belonged to Nina's family at the Belgian seaside. At the start of the film, they arrive for a weekend with their kids, teenage Emma (Jule Hermann) and pre-teen Max (Wanja Valentin Kube), who has brought his beloved rodent Zorro. But the opening shot's lengthy single-take Steadicam prowl suggests that someone is in the house already – and before long, a distressed Nina is reporting that intruders have fled the premises. Whatever has happened, one of its effects has been Zorro's disappearance – a minor incident, though hardly minor for Max, which causes its own subsequent ripples.
Jan tells a local policeman that the incident may be linked to the fact that his and Nina's company has been hired to work for an (unspecified) political party – but it soon emerges that Jan has accepted the contract without telling her. That will widen the already visible rift between the couple at work and at home, their relationship further coming under stress from the arrival of Nina's younger brother Flo (Daniel Séjourné) and his estate agent boyfriend, and by Nina's unfinished emotional business with a restaurateur. Meanwhile, Emma faces her own problems, attending a teenage party where the local boys' testosteronal exuberance has sinister overtones.
Two things in Human Factors place viewers on unstable ground. One is the mixture of languages, with Nina frequently switching unpredictably between German and French, highlighting the sense that the film's key setting is a sort of border territory. The other - although Trocker craftily keeps us from realising this until we're already lost in the narrative maze – is a very complex narrative construction. Not only does the action shuttle between seaside and city, but it also repeatedly loops back to key episodes, so that the family's arrival and the initial home invasion shock are replayed repeatedly from different angles - eventually including one so unlikely, shot in p.o.v., that viewers may feel that Trocker is having a laugh at their expense.
There's definitely something troubling at stake here, as intimations of menace and violence make clear – notably in an incident where the couple's chic business HQ comes under mysterious attack. But the tensions that Trocker is clearly most interested in lie between the nuclear family and society, and within the family itself. These stresses are most clearly read in the face and the body language of Swiss actress Timoteo (a fixture in European cinema for 20 years, working with Alice Rohrwacher, Christian Petzold, Michael Glawogger et al) whose Nina fairly crackles with nervous tension and repressed energies. Waschke, recently so sinister as the time-travelling priest Noah in Netflix sci-fi series Dark, plays a more muted role here as a family man and business player trying to keep life in order and under wraps, but thwarted at every turn, not least by his own personality.
Graduating from the German family-friendly Wendy films, Jule Hermann has a somewhat generic role as the introverted teen trying to find her path between her family role and rebellion, but compellingly makes the most of it, while young not-quite-newcomer Wanja Valentin Kube (like all four leads, he has appeared on long-running German TV cop show Tatort) makes Max at once engaging and perplexing.
The sense of unnamed jeopardy – conveyed by Klemens Hufnagl's floating camerawork and underlined by some barely-there tremors in Anders Dixen's score – will likely remind viewers of the overall premise of Haneke's Hidden. But Trocker has much more in common with the low-key ironic detachment of a contemporary school of German-language filmmaking that includes Marie Kreutzer, Nicolas Wackerbarth and the ever-more-elliptical Angela Schanelec. The sense that we're not entirely in unknown territory – even if the characters are – somewhat undermines the impact of Trocker's confidently controlled film-making, and of its implicit socio-political critique, but it's a smartly troubling piece nevertheless.
Production company: zischlermann filmproduktion
International sales: Heretic Outreach, outreach@heretic.gr
Producers: Susanne Mann, Paul Zischler, Martin Rehbock
Screenplay: Ronny Trocker
Cinematography: Klemens Hufnagl
Editor: Julia Drack
Production design: Stefan Oppenländer
Music: Anders Dixen
Main cast: Sabine Timoteo, Mark Waschke, Jule Hermann, Wanja Valentin Kube