Dir/scr: Tran Anh Hung. France-UK-Spain-Ireland-HK. 2009. 115 mins.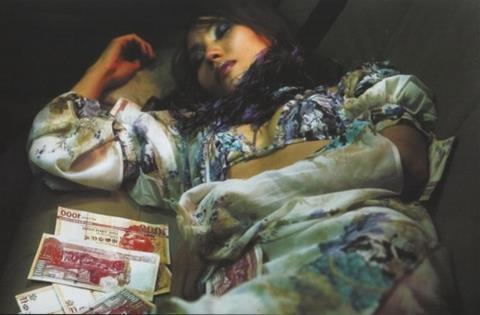 Something seems to have gone terribly wrong in the making of I Come with the Rain, an undeniably unique but nearly incoherent Hong Kong-set thriller starring Josh Hartnett and a handful of Asian stars. This handsomely produced feature from Scent of Green Papaya director Tran Anh Hung looks good, but its story rapidly disintegrates after the second reel. Too cryptic and poorly executed to appeal to either mainstream or specialty audiences, the film could struggle to find distributors willing to release it in Western countries despite Hartnett in the lead role.
From the time Kline lands in Hong Kong, the plot grows stranger and less coherent with each passing minute.
I Come With The Rain was released in Japan in early June by Gaga; with star power from local heavyweight Kimura Takuya it earned just over $3 million. CJ Entertainment will try to accomplish similar figures on October 15 in Korea, thanks to the casting of local star Lee Byung-hun. However its prospects in other international markets look shaky.
Kline (Hartnett) is an ex cop from LA who was relieved of his duties after getting too close to the killer in a serial murder investigation. Now working as a private detective, he is hired by a Chinese tycoon to track down his estranged son Shitao (Kimura), last seen at an orphanage in the Philippines. A villager explains to Kline that Shitao was shot and left for dead in the jungle.
However further clues lead to Kline to believe that Shitao may be alive and well in Hong Kong, so he hops on a plane and stops in on his old friend, Detective Meng Zi (Yue). Kline and Meng Zi gradually discover that Shitao is living as a vagrant in an old hut, where he practices mysterious healing rituals on desperately ill patients who arrive at his door.
Shitao's life is put in jeopardy, however, when he rescues and heals Lili (Tran), the drug-addicted mistress of the savagely jealous Mafia boss Su Dongpo (Lee).
The film starts off innocuously enough, setting up its story with obvious strokes and weighed down only by some clunky dialogue. But from the time Kline lands in Hong Kong, the plot grows stranger and less coherent with each passing minute. Virtually every character in the film acts in obsessive, unpredictable ways, but the screenplay makes very little effort to provide any motivations for their actions.
Soon the dialogue begins to take a philosophical turn, with Jesus references piling up around Shitao's character and a long flashback sequence devoted to the serial killer's musings on human agony. Some mainstream viewers may be put off by the film's unusually high levels of violence and gore, including maggots, hammer beatings, crucifixions and sculptures made of human flesh.
Hartnett gives it his best shot, but his character has lost most of its credibility by the film's conclusion. Lee and Kimura also show flashes of charisma which are ultimately lost in the noise.
Technically, the Hong Kong location as shot by DoP Juan Ruiz Anchia is gritty and memorable, and a special nod must be given to the music by Gustavo Santaolalla featuring songs by Radiohead.
To sign up for Screen's weekly Reviews Newsletter with all the week's new releases, international openings and full festival reviews delivered free to your mailbox every Friday, please click HERE
Production companies
Central Films
Morena Films
Lumière International
Better Wide
Studio Canal
LBF10
International sales
TF1 International
+ 33 1 41 41 38 22
Producers
Fernando Sulichin
Jean Cazès
Cinematography
Juan Ruiz Anchia
Production design
Benoît Barouh
Music
Gustavo Santaolalla
Main cast
Josh Hartnett
Lee Byung-hun
Kimura Takuya
Tran Nu Yen Khe
Shawn Yue
Elias Koteas