A family sailing trip takes a turn into stormy waters in Nicolas Postiglione's Chilean drama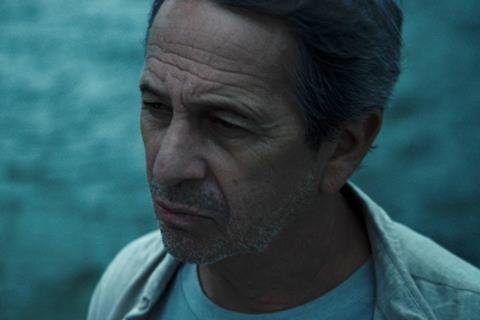 Dir: Nicolas Postiglione. Chile, Mexico. 2021. 88mins
A middle-class Chilean and his two daughters are on a sailing trip when they encounter a sinking dingy and men who seem to need rescuing. But do they? Is it the family's lives that are actually in danger? First-time director Nicolas Postiglione has contrived a claustrophobic set-up with echoes of Polanski's Knife in the Water and Haneke's Funny Games, with that particularly Latin use of class and race bigotry to create its drama and disquiet. Add the inestimable Alfredo Castro, who effortlessly adds a dash of moral turpitude to any character he plays, and the result is a gripping, complex psychological thriller. Arriving in Tallinn via its world premier at the Guadalajara Film Festival, and with pedigree either side of the camera, Immersion has plenty to offer audiences who prefer their thrillers laced with arthouse frisson.
Postiglione skilfully utilises the cramped spaces of the boat to create a prevailing mood of fear and threat
Ricardo (Castro) is killing two birds with one stone: combining a visit to his childhood home on the edge of a huge lake, to prepare it for sale, with rare time spent with his two daughters, Teresita (Consuelo Carreño) and Claudia (Mariela Mignot). Pausing for lunch on the water, he casually bemoans what he sees as an affront to his nostalgia. "Mapuche have ruined this place," he tells his kids. "People live in fear. No-one comes any more." So when he sees a small boat ahead of them, its three occupants – indigenous locals – waving frantically for help, Ricardo duly heads in the opposite direction, fear etched across his face. It is the first of many mistakes that he's about to make.
'Tere' has witnessed what she describes as her father's cowardice and, when they arrive at the dilapidated house, this nose-pierced teen with attitude is itching or a fight, with her older, placid sister as failing peacekeeper. Ricardo finally gives in, and they head back onto the lake. The boat is still there, now barely afloat, though one of the men is missing.
The strength of the script (co-written by Postiglione with Agustin Toscano and Moises Sepulveda, both directors themselves) hinges on the fact that, while Ricardo is a snob and a racist whose behaviour is deplorable, his suspicions may be justified. The jagged-toothed, shifty-looking Walter (Michael Silva) and pal Conrado (Alex Quevedo) are definitely hiding something, not least the contents of a bloody bag – "just a piece of meat" – that's so heavy that they have to leave it behind as they climb aboard the yacht.
The subsequent search for Walter's brother, who supposedly swum off and disappeared, is loaded with ambiguity. Ricardo sweats and frets; his daughters attempt to be gracious; the strangers, who are perfectly aware that this is the same man who had earlier left them to drown, encourage him to steer ever further from his comfort zone.
Postiglione skilfully utilises the cramped spaces of the boat, and copious use of close-ups (on faces, hands, equipment, the knife whose removal is a direct nod to Polanski) to create a prevailing mood of fear and threat. Within this, the actors add different kinds of combativeness, whether father versus daughter (the terrifically spiky Carreno reuniting with Castro after Some Beasts), or Walter's increasingly hostile retaliation against the white man's insults.
Where it's all heading is thrillingly open. On the way, Paulo Gallo's soundtrack uses what feels like a barrage of strings to crank up the tension, while the lensing by Sergio Armstrong (a frequent collaborator with Pablo Larrain) becomes more dramatic, and beautiful as darkness falls.
Production companies: Juntos Filmes, Araucaria Cine, Primate Lab, Whisky Films
World Sales: Latido latido@latidofilms.com
Producers: Moises Sepúlveda, Francisco Herve, Isabel Orellana Guarello, Nicolas San Martín, Alejandro Wise, Juan Bernardo Gonzalez, Arturo Pereyra
Screenplay: Agustin Toscano, Moises Sepulveda, Nicolas Postiglione
Cinematography: Sergio Armstrong
Production design: Claudia Gallardo
Editing: Valeria Hernandez, Nicolas Postiglione
Music: Paulo Gallo
Cast: Alfredo Castro, Consuelo Carreno, Michael Silva, Mariela Mignot, Alex Quevedo