An erotic thriller starring Carice Van Houten from 'Game Of Thrones', this 'Instinct' feels quite basic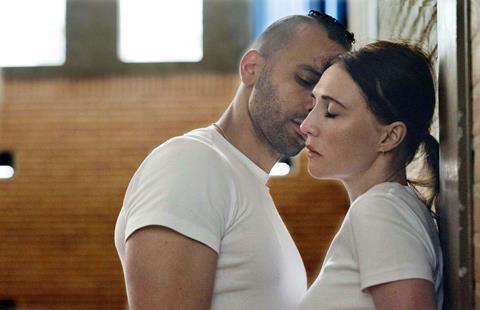 Dir: Halina Reijn. Netherlands. 2019. 98 mins
The laws of desire overrule personal safety, professional ethics and common sense in Instinct, a first feature from award-winning Dutch actress turned director Halina Reijn. Her depiction of the smouldering attraction between an anguished psychologist and a serial sex offender plays like an unnecessary revival of the provocative cat and mouse thrillers that were once a speciality of screenwriter Joe Ezterhas.
The fact that the story makes Nicoline seem to want to be at the mercy of a serial rapist makes for deeply uncomfortable viewing
Instinct has highly marketable elements as an erotic thriller from the subject matter to a cast led by Game Of Thrones Emmy nominee Carice van Houten and Aladdin star Marwan Kenzari. That may help to counterbalance the credibility-stretching storyline and dubious sexual politics and give the film a commercial future, possibly on streaming platforms.
Van Houten plays Nicoline, a psychiatrist who starts a new job at an open prison working to integrate offenders back into society. She is established as a brisk, confident professional, willing to challenge her colleagues and perfectly capable of looking after herself. Until she meets Idris (Kenzari), a charmingly manipulative repeat offender whose sex crimes were marked by their use of extreme violence. There is a spark of banter from their very first session together that soon blossoms into a seemingly irresistible attraction.
Instinct is fairly absorbing in the way it invites the viewer to try and figure out exactly who Nicoline is and what she really wants. Tiny cracks in her composure reveal a widening sense of vulnerability. She still takes comfort in curling up in her protective mother's lap and there is a hint that Nicoline may have been abused by her. A drunken night out with work colleague Alex (Peter Pieter Embrechts) ends up back at her flat. Her hunger for urgent, uncomplicated sex is at odds with his longing for intimacy. These elements are intriguing but lack the complexity of something like Jane Campion's In The Cut.
Gradually, we come to see Nicoline as a reckless woman close to the edge of some kind of breakdown. Perhaps that has already happened. Idris is a far less complicated figure as he charms and flirts, sensing something in Nicoline that wants to submit to him. Despite solid work from both performers, there doesn't seem to be the kind of sizzle between the characters that would allow us to truly invest in their fate.
It isn't long before Idris is acting in a manner familiar from a long line of cinematic bogey men created to place women in peril. Contrived encounters and tests of her limits sometimes beggar belief. The fact that the story makes Nicoline seem to want to be at the mercy of a serial rapist makes for deeply uncomfortable viewing.
Cinematographer Jasper Wolf gives Instinct a dark sheen as it moves from steely institutions to opulent family homes. The camera also seems to be permanently looking upwards towards Idris marking the way he imposes himself on the story and dominates Nicoline.
Instinct is the first venture from Man Up, the production company formed by Reijn and van Houten. The company has declared one of its aims as the creation of "darker, edgy stories" told from a female perspective which makes it all the more disappointing that Instinct feels so basic.
Production company: Topkapi Films, Man Up Film, BNNVARA
International sales: Films Boutique contact@filmsboutique.com
Producers: Frans von Gestel, Arnold Hesienfeld, Laurette Schillings
Screenplay: Esther Gerritsen, Halina Reijn
Production design: Lieke Scholman
Editing: Job ter Burg
Cinematography: Jasper Wolf
Music: Ella van der Woude
Main cast: Carice van Houten, Marwan Kenzari, Pieter Embrechts, Marie-Mae van Zullen