Dir/scr. Sotiris Dounoukos. Australia, 2016, 102 mins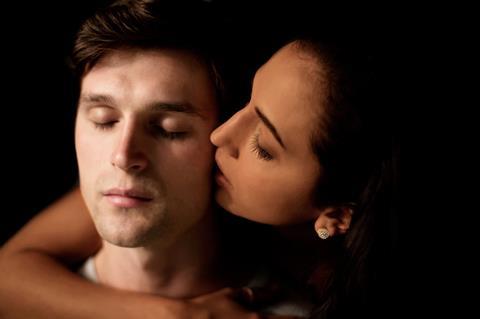 Sotiris Dounoukos' narrative debut is based on a non-fiction book which chronicled the murder of Canberra university student Joe Cinque and condemned the woman who killed him — Anu Singh (played by Maggie Naouri), who many believe didn't receive the justice she deserved for drugging her boyfriend with Rohypnol and then administering a fatal dose of heroin. While Dounoukos tries to bring a greater sense of balance to the story, he ultimately proves content to present more than probe the details of this 1997 case.
It's the performance of former Neighbours actress Maggie Naouri in her film debut that gives this film its punch
With the outcome known, Joe Cinque's Consolation's mysteries are purely psychological, and unfurl in a melancholy, moody melodrama that attempts to understand a tragic event
Of course, it's the heartbreaking tale itself rather than its analysis that will lure audiences to the film adaptation of Joe Cinque's Consolation, particularly in Australia where it premiered at the Melbourne International Film Festival and will receive a limited theatrical release later this year. Continued fascination with true crime stories should see it secure screenings on the international festival circuit, as should Dounoukos' past Toronto success (his 2014 Un seul corps won its Short Cuts award).
From the moment a panicked exchange with emergency services sets his film in motion, Dounoukos leaves little doubt that something sinister is afoot. As Anu Singh (Maggie Naouri) is heard stammering with a stern operator, the unsettling audio of her phone call echoes over images of the stiflingly non-descript suburbs of Canberra.
Cut from 1997 to three years earlier, when a chance meeting between Anu, a law student, and engineering undergraduate Joe Cinque (Jerome Meyer) progresses from a pub hookup to something more serious. For viewers learning about these events for the first time, the narrative which ensues may appear incredulous; for those already acquainted with the actual circumstances, it's the kind of tale that could only be ripped from reality.
Struggling with body dysmorphia, anxiety and depression, Singh decides to not only end her own pain but also punish the man she holds responsible. With her friend Madhavi Rao (Sacha Joseph), she plans a dinner party — partly as a final farewell to her other pals, most of whom are of aware of her lethal intentions, and partly as an almost ceremonial preamble to injecting Joe with a deadly hit of heroin.
The question of why lingers over every scene, and it's not one that the film can even begin to answer. While the feature is clearly a personal endeavour for Dounoukos — a Canberra native who attended the same law school in the same year as Singh — it rarely strays far from the expected path. Co-scripting with frequent collaborator and fellow feature first-timer Matt Rubinstein, he convincingly stresses the complexity of the situation, though largely restricts his focus to Singh's motivations.
Indeed, with so many parties either aware of or involved with Cinque's death, the film can feel like it's packaging the messy topic of collective culpability in as neat a fashion as possible — something its television look only compounds. The Devil's Candy cinematographer Simon Chapman conveys the intimacy needed, but his period visuals remain muted and constrained. Editors Angelos Angelidis and Martin Connor add dramatic heft, and composer Antonio Gambale emphasises the obvious emotional journey, but their efforts can't quite lift the feature from small-screen territory.
Thus, it's the performance of former Neighbours actress Maggie Naouri in her film debut that gives this film its punch. Singh's victim may grace the film's title, but thanks to Naouri's calculating yet vulnerable portrayal, the feature fares best as a careful portrait of a woman unravelling in an extreme manner.
Production company: Consolation Films Pty Ltd
Sales: Urban Distribution, udi@urbangroup.biz
Producers: Sotiris Dounoukos, Matt Reeder
Executive producers: Sue Murray, Josh Pomeranz, Viv Scanu, David Chong, George Konstantinou, Harry Konstantinou
Screenwriters: Sotiris Dounoukos, Matt Rubinstein
Cinematography: Simon Chapman
Editors: Angelos Angelidis, Martin Connor
Music: Antonio Gambale
Production designer: Marisa Martin
Main cast: Maggie Naouri, Jerome Meyer, Sacha Joseph, Tony Nikolakopoulos, Gia Carides