A charming, unashamedly melodramatic anime about the bond between a marine biology student and a paraplegic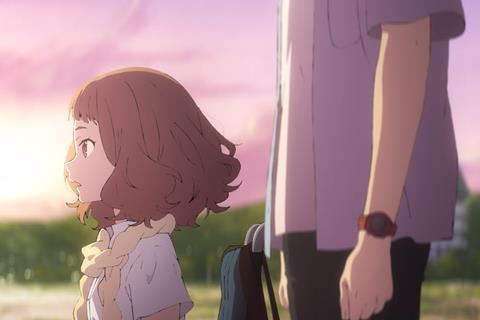 Dir: Tamura Kotaro. Japan. 2020. 99 mins
Marine biology student Tsuneo dreams of studying abroad and diving in tropical waters. But his plans for the future are disrupted when he collides — literally — with a girl in a wheelchair who calls herself Josee. Seemingly on a whim, Josee's overprotective grandmother hires him as a part-time carer. And although Josee is demanding and obstreperous, she and Tsuneo broaden each other's horizons. When tragedy strikes both, separately, they are forced to question just what it is that they want from the future. A charming, unashamedly melodramatic animated feature based on a 2003 live-action romance, which itself was based on a novel by Seiko Tanabe, Josee, The Tiger And The Fish will predominantly resonate with Japanese audiences (it makes its domestic launch as part of the Tokyo Film Festival) and with fans of anime. The latter will most likely connect with the film through streaming platforms.
The film has a complex relationship with disability
The feature film debut from Tamura Kotaro, who worked as an assistant director on Mamoru Hosoda's Wolf Children and directed the 2014 television series Noragami, Josee is an appealing anime but is not one which breaks new ground. The pastel-toned cityscapes (Osaka is the backdrop) and the lush, heart-swelling sentimentality will be familiar (reassuringly so) to aficionados of Japanese animation. The storytelling is similarly pastel-hued, crafted with a gently flowing, almost Zen tranquility which reassures the audience that, whatever the tragedy threatening to sink the pair, they will ultimately float up and away.
Like Naoko Yamada's 2016 picture A Silent Voice, which had a deaf protagonist, this film has a complex relationship with disability. Josee, paraplegic from birth, is portrayed as a character with agency, albeit within the limited sphere that her disability and her grandmother permit. But at key moments, she is also depicted as a helpless victim. On no less than three separate occasions, she finds herself hurtling down a hill in an out-of-control wheelchair, or with her wheels wedged, cowering in the face of oncoming traffic. In each instance, dashing Tsuneo comes to the rescue, sometimes at great personal cost.
In contrast to the womanising character in the original film version, this incarnation of Tsuneo is dreamily idealised — he's a model student and smouldering hunk who has seemingly inexhaustible patience with Josee's bad behaviour. (She's insufferably bossy; she refers to him as either 'dunderhead' or 'my servant', and on one occasion, she bites him.) In the diving supply shop where Tsuneo works part time is Mai, another, far nicer girl, who would never dream of sinking her teeth into her coworker. Mai is secretly in love with Tsuneo, but her affection is unrequited.
The film's messages and themes — the importance of pursuing one's dreams; the discovery that, although the world can be a scary place, it is also a beautiful one — are emphatically underlined in a final act in which tears are shed, truths are told and wheelchair accidents are, once again, averted.
Production company/international sales: Kadokawa Corporation, furutsuki-e@kadokawa.jp
Producers: Shuzo Kasahara, Koichiro Mukai, Mari Suzuki
Screenplay: Sayaka Kuwamura
Cinematographer: Nao Emoto
Editor: Kumiko Sakamoto
Production design: Yuji Kaneko
Music: Evan Call
Main voice cast: Taishi Nakagawa, Kaya Kiyohara, Yume Miyamoto, Kazuyuki Okitsu, Lynn, Chiemi Matsutera