A cinematic act of rebellion from Mexico's Gerardo Naranjo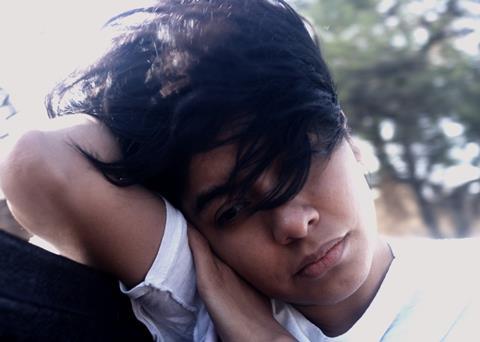 Dir/scr: Gerardo Naranjo, Mexico. 2020. 106 mins
A girl, two guys, plenty of guns and a handful of machetes: the ingredients of Gerardo Naranjo's first feature film since his 2011 breakthrough Miss Bala would seem to add up to a fairly conventional genre piece. But, in fact, this freewheeling experiment defies expectations. The plot, like the cinematography, drifts in and out of focus, as Marisol (Alejandra Herrera) finds herself caught between two men, her lover Mundo (Noé Hernández, who won best Actor at Tribeca for his wolfish swagger), and her controlling and possessive cousin Mauro (Eduardo Mendizábal). But then, the plot is probably the least interesting thing about a film which goes all out on texture and atmosphere, a film composed of unscratched itches and restless oversexed energy. And if it feels a little woozy and directionless at times, the sweat-stained, grubby aesthetic and sudden explosions of violence mean that it is never dull.
As a lurid final act unfolds, audience goodwill trickles away, along with considerable amounts of blood.
Defiantly lo-fi – made with a skeleton crew, the film is shot on scratchy super 16, in academy ratio which seems to fray around the edges – Kokoloko feels like an act of rebellion from Naranjo. The nine-year gap between Miss Bala and this picture saw the director roped into television – he helmed episodes of Narcos and Fear The Walking Dead – while struggling to get more expensive feature projects off the ground. With Kokoloko he takes back control of his career. But while the film nods to thematic elements familiar from both Miss Bala and his previous picture, I'm Gonna Explode, it doesn't quite match the brash impact of the former or the playful rebel energy of the latter. As such, it seems best suited to adventurous festival audiences and to curated VOD platforms.
The film exhibits a retro sensibility drawn from the grainy film stock and a lawless New Wave-influenced tendency to play fast and loose with continuity and timelines. But at the same time, it examines the role of technology in the thwarted romance between Marisol and her gun-brandishing wannabe guerilla lover. Voice and text messages are the glue which patches together the ripped up fragments of life in the coastal village in Oaxaca state.
There are plenty of scenes – the majority in fact – which don't serve to drive the story forward. Instead there's a cyclical sense, that these are characters stuck in a bumpy holding pattern. They're forever sunbathing on rocks, cursing each other, driving around in a yellow VW bug with a speaker strapped to the roof. Time and again, Marisol escapes her cousin's clutches only to be dragged by the hair back to his house. Given the endless and tiresome displays of machismo on show, it's a testament to Herrera that Marisol is such a complex character rather than a foil or a victim. Ultimately however, while Marisol works an earthy magic with her scenes, Naranjo misjudges how interesting Mundo is as a central figure. As a lurid final act unfolds, audience goodwill trickles away, along with considerable amounts of blood.
Production company: Dinatron
International sales: The Match Factory info@matchfactory.de
Producers: Gabriel García Nava, Gerardo Naranjo
Cinematography: Gerardo Naranjo, José Stempa
Editing: Gerardo Naranjo, Erick Rodríguez
Main cast: Alejandra Herrera, Noé Hernández, Eduardo Mendizábal, Alonso Echánove, German Gonzalez Jimenez