Corinne Harfouch is powerful as a jealous mother who struggles to cope with the prospect of her son's success where she has failed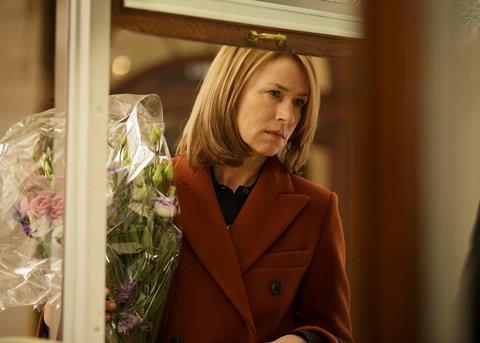 Dir. Jan-Ole Gerster. Germany. 2019. 97 mins.
As the blue and orange lights of Berlin's dawn slowly creep across Lara's apartment, her attempt to kill herself by jumping out the window clad only in her rumpled dressing gown is rudely interrupted by the impatient ring of the door buzzer. It's the police. The first seven minutes of German director Jan-Ole Gerster's follow-up to Oh Boy (released internationally as A Coffee In Berlin) proceeds to deliver a masterclass of confident, subtle exposition. The audience is clearly in safe storytelling hands.
Some may even see the worst part of themselves reflected in Lara's panicked, calculating eyes.
Lara (a captivating performance from German acting stalwart Corinna Harfouch) moves quickly from suicidal thoughts to making it abundantly clear that she's not going to make this day, her 60th birthday, easy for anyone she encounters, including the viewer. It becomes clear that her suicide plans were, at least partially, an attention-seeking attempt to de-rail an important concert by her pianist/composer son Viktor (Tom Shilling), who is avoiding her calls, and now she spends hours before the performance wheeling around Berlin trying to contain a boiling mix of jealousy, nerves and pride which is destroying her from within.
Gerster and Harfouch have united with screenwriter Blaž Kutin to deliver a film which constantly intrigues and engages throughout its 97-minute run. After a joint premiere in Karlovy Vary and Munich, where notices should be warm, this observant little jewel should continue a healthy festival run with marked commercial potential in German-speaking markets. The low-burn quality here is sustained and Kutin's screenplay dances confidently with a subtle escalation in Lara's unpredictable behaviour, clad in the middle-class trappings of respectability and aspirations to high art. A failed pianist herself, Lara is presented in all her disappointed, controlling, and occasionally vicious vanity. While this does eventually reach a dramatic plateau that is ultimately unsustainable and risks credibility, the film's resoution is still admirably deft.
What's intriguing about Lara is the contrast between the face she shows to the world and her interior, gnawing, discontent. When that manifests itself, it can be slow and spiteful – as when she deliberately, silently crushes the bow of Viktor's girlfriend's violin. In others – encounters with her own manipulative monster of a piano teacher, for example – there's a sad, pathetic frailty to her actions. She's someone who has subsumed their ambitions into her child but can't cope with the idea of their success, unable to resist reverting to controlling, bullying, behaviour in an attempt to spare him her own disappointment. As Lara's beleagured son, Oh Boy's star Shilling, recently seen in Never Look Away, draws a portrait of a man who makes futile attempts to escape the need for approval from the person who has dominated him his entire life. His father's entreaties to his estranged wife are ineffective.
Lara buys all the remaining tickets to her son's show and hands them out to strangers she encounters during a restless, unpredictable day in Germany's capital city.
Working from an awarded screenplay developed by Kutin with the TorinoFilmLab, Gerster has opted to keep his story intimate. Carefully framed interiors dotted with jewelled colours suggest the ultra-refined world of classical music which Lara has never been able to access for herself. Now that her son is on the verge of breaking through, she can't stop herself from undermining him. Between the writing, the confident direction and the calm camera, we see a complex woman who is difficult and resolutely unsympathetic, and yet, we understand her. Some may even see the worst part of themselves reflected in her panicked, calculating eyes.
Production company: Schiwago Film
International sales: Beta Cinema, beta@betacinema.com
Producers: Marcos Kantis, Martin Lehwald, Michal Pokorny
Screenplay: Blaž Kutin
Production design: KD Gruber
Cinematography: Frank Griebe
Editing: Isabel Meier
Music: Arash Safaian
Main cast: Corinna Harfouch, Tom Schilling, Andre Jung, Volkar Kleinert, Rainer Bock