A Slovak father attempts to stop his son's slide towards facism in Marco Škop's nuanced second feature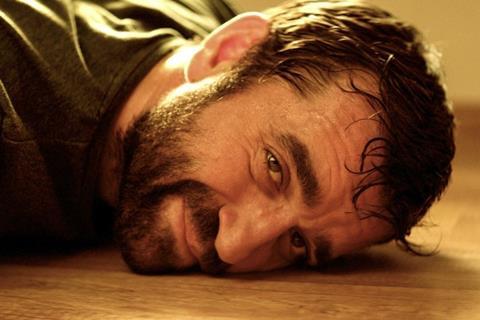 Dir/scr: Marco Škop. Slovak Republic/Czech Republic. 2019. 93mins
Slovak writer-director Marco Škop's second film addresses the far-right extremism that is rising ominously across Europe, through the prism of a singular, chilling question: how can a family successfully raise its children when the prevailing culture in its community – from the church down – is one of xenophobic hate? Avoiding almost all of the thriller tropes that tend to make films about fascism formulaic, Let There Be Light excels because it focuses on a family with day-to-day issues; particularly that of a father who must overcome his own failings before he can protect his older son from being led astray.
Škop creates more than enough tension through suggestion
Like Škop's 2015 feature debut Eva Nová (2015), which won a handful of national film awards, Let There Be Light is tipped to be Slovakia's foreign language Oscar submission. It's certainly extremely accomplished, notably in the layers of complexity in Škop's script, which dares to posit a Christian priest as ringleader of right-wing extremists and lends incredible nuance to a family's predicament. Given this superb treatment, and the currency of the subject, the film merits a strong theatrical showing, particularly in European territories where it will offer audiences much food for thought.
Milan (the charismatic Milan Ondrík) is a good-natured, ebullient carpenter who's been working in Germany for five years, where he's able to earn far more money than in his Slovak hometown. But his prolonged absence is taking its toil on his family: his wife Zuzka (Zuzana Konečná) is worn out by single-handedly raising their three young kids and, without the presence of his father to offer some kind of check, the eldest, teenager Adam (František Beleš), has fallen into bad company. These issues are brought into sharp focus when Milan returns home for Christmas. The festivities are quickly ruined by the suicide of a young boy, with rumours that he was homosexual and bullied into killing himself by Adam's new friends, The Guard.
"And who do you guard?" Zuzka asks her son, not unreasonably. The answer comes obliquely from the creepy priest (Daniel Fischer) during his sermon on the boy's death, when he reminds his congregation of the importance to protect "us". It isn't long before "defending our homeland" is added to the conversation, and Milan realises that a paramilitary organisation has taken over the town.
As fundamentally decent as he is, Milan has demons – notably a terrible childhood at the hands of a cruel, religiously zealous father – that factor into his ability to keep his own son on the right track. Moreover, his macho hobby of collecting guns and rifles sends the wrong message to a teenager who's being brainwashed to hate.
The mini-armoury also puts a weapon into Milan's hand when more delicate means of negotiation are called for in trying to extricate his son from the group. While this leads to the escalation of drama, what's striking about the film is that the bigoted violence of The Guard itself is never seen, beyond an obligatory stone through a window.
Instead, Škop creates more than enough tension through suggestion, whether showing a group of young men offering help in the community accompanied by a militaristic drill instructor, or frightening signs of brutality in the family's younger son. Such insidious threat and indoctrination permeate a powerful film that fills one with anger and despair.
Production company: Artileria
International sales: Loco Films (info@loco-films.com)
Producers: Marko Škop, Ján Meliš, Petr Oukropec, Pavel Strnad
Production design: Pavol Andraško
Editing: František Krähenbiel
Cinematography: Ján Meliš
Music: David Solař, Oskar Rózsa
Cast: Milan Ondrík, František Beleš, Zuzana Konečná, Ľubomír Paulovič, Katarína Kormaňáková, Maximilián Dušanič, Daniel Fischer