Marco Bellocchio looks back in sadness at the death of his twin brother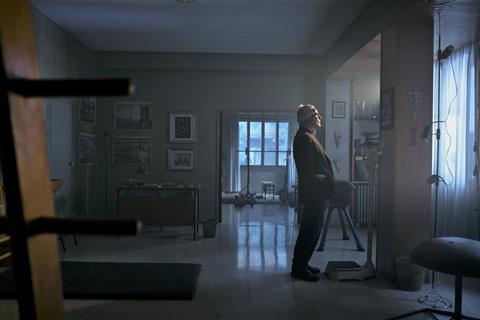 Dir: Marco Bellocchio. Italy. 2021. 96 mins
When Marco Bellocchio was aged 29 and at the very start of what would go on to be a lengthy and celebrated career as filmmaker, his life was struck by a tragedy. His twin brother, Camillo, committed suicide. For this intensely personal but slightly meandering documentary, Bellocchio gathers together the surviving members of his family and their offspring more than half a century later with the aim of piecing together circumstances of his brother's death and the contradictions of his life.
Bellocchio's motives for making the film are in part to make sense of the events, in part, one suspects, to exorcise a lingering sense of survivor's guilt
The film screens in the Cannes Premiere strand – the 11th of his films to be included in the official selection – and Bellocchio also receives an honorary Palme d'Or at this year's festival. Going forward, the film will make a worthy addition to any retrospective programme of Bellocchio's work, or in programmes focussing on filmmaking and the development of a creative voice. It will be a must-see for scholars of Italian cinema in general and Bellocchio specifically. But the picture's specificity might limit its life as a standalone entity.
Constructed from a combination of footage from the family gathering, talking head interviews with his surviving siblings, a priest, a psychiatrist and the sister of Camillo's girlfriend, archive footage and clips from Bellocchio's films, the picture is illuminating on the way that early life events and trauma seeped into the director's later work. As a child, Camillo was forced to share a room with Paolo, an older brother whom Bellocchio succinctly describes as 'a lunatic' but who seems to have had behavioural and learning difficulties of some kind. Clips from Bellochio's 1980 film A Leap In The Dark show young children cowering under a bed while their older brother shouts and curses, in a state of disquieting agitation. In the spirit of self-examination which he brings to the film, and which he encourages from his family members, Bellocchio is candid in his reminiscences. "We all put up with Paolo and wished him dead," he says. "But no-one considered Camillo in the room with the madman. There was no solidarity."
Later on in the film, Bellocchio recalls his final meeting with his brother before his death in 1969. It was clear, he says, that Camillo was depressed. But in the throes of revolutionary fervour at the time, Bellocchio lectured him in revolutionary optimism. "Marx can wait," Camillo dryly replied. It's a line which turns up in The Eyes, The Mouth (1982), a film in which a washed out movie actor must come to terms with the death by suicide of his twin brother.
Gradually, Camillo is fleshed out as a person: he struggled to meet the academic success of his twin and of his oldest brother; he lacked direction in his life and his career and felt that he failed to meet the high expectations of his family. He was a "likeable bad boy, with a desire to have fun", but there was a "veil of melancholy which never left him". He was deeply affected by the death of his father from cancer.
Bellocchio's motives for making the film are in part to make sense of the events, in part, one suspects, to exorcise a lingering sense of survivor's guilt. Yet for all the laudable intentions, Camillo still gets slightly lost in the rambling anecdotes, padding and extraneous details.
Production companies: Kavac Film SRL, IBC Movie, RAI Cinema, Tender Stories
International sales: The Match Factory info@matchfactory.de
Producers: Beppe Caschetto, Simone Gattoni
Screenplay: Marco Bellocchio, Daria Calvelli
Cinematography: Michele Cherchi Palmieri, Paola Ferrari
Editor: Francesca Calvelli