Dir. Sonia Kennebeck. US, 2016, 96 minutes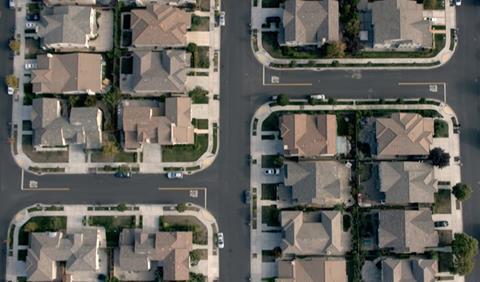 Sonia Kennebeck's debut feature documentary is, as expected and billed, an indictment of the US drone programme in Afghanistan through the testimony of three military whistle-blowers. It's not interested in excuses or justifications. Nor is it by any means a comprehensive examination of this modern killer. Yet, anger isn't the over-riding emotion here. It's sadness, as these broken individuals face up to their individual culpability in a long-distance killing machine which is both inhuman and inhumane.
It almost goes without saying that Kennebeck and her testifiers were forced to square up to almighty forces to produce this
Kennebeck, whose picture was executive produced by Wim Wenders and Errol Morris, would like to hold the US authorities to account; National Bird shows that there is indeed a horrible reckoning, but it mostly comes from within. This is a personal film about guilt.
National Bird feels like another piece in the puzzle of a broken America. The US is by no means the only country to engage in drone warfare, though, and the fact this isn't addressed here harnesses her argument to the domestic agenda (the US, the UK, Pakistan and Israel engage in drone warfare, with many more countries lining up to join in).
Backed in part by Germany's NDR (and co-produced by ITVS), National Bird will go out on PBS in the US; international festivals will be keen to programme it, encouraged by its high-profile patrons.
Kennebeck melds the testimony of her three whistle-blowers with footage shot in Afghanistan of the survivors of the notorious February 21, 2010 drone attack when 23 innocent civilians were killed. Heather is possibly the most striking, a young girl (now a waitress and masseuse) who wanted to get out of Pennsylvania and travel the world. Encouraged by recruitment ads that looked like a video game, she joined the airforce, not realising 'one of the only options for travel is Afghanistan'. She became a drone imagery analyst; although she never pulled the trigger. Heather was charged with identifying targets amongst the 'ants' on the ground.
Now Heather is clearly unwell: 'She hears things, sees things' says her mother. She's crippled by guilt and struggling to get the army to accept that she has PTSD despite never having set foot on the ground.
Lisa, who is older, 'lost my humanity working on the drone programme'. She goes to Afghanistan to distribute seeds and try to find forgiveness. Daniel is an activist under FBI investigation; he's also mentally fragile. There's a horrible irony in that even finding a psychiatrist with security clearance to treat them is nigh-on impossible. Kennebeck pairs their guilt with the pain of the Afghani survivors. Her documentary clearly illustrates how even remote-controlled state-sanctioned murder can destroy the soul of anyone involved. Her points about control and accountability for the drone programme are also cogently made, with Lisa's last statement proving to be the film's real kicker.
It almost goes without saying that Kennebeck and her testifiers were forced to square up to almighty forces to produce this, as has every whistleblower who has come up against the US military. Legally they are hamstrung in what they can say, and the true extent of the drone programme is unknown, the numbers unverifiable. The failure to mention drone strikes which – if not 'legitimate' fall short of the atrocity of Feb 21 hurts the film, however. The killing of Jihadi John, for example is a grey area and a foray into it might have helped National Bird's overall credibility.
Kennebeck makes her points stic and this film is notably well-assembled. Handsome aerial footage from DoP Torsten Lapp (via helicopter, and, yes, drone) reinforces the point that we are all mere dots when viewed from the sky. Growling, mechanical movements accompany Heather's voiceover as she explains how the borderless drone progamme is 'omniscient in peoples' lives'; so big, indeed, that it is currently being contracted out to private corporations.
International sales: ro*co films international, Christine@rocofilms.com (US sales, Submarine, info@submarine.com)
Producer: Ines Hofmann Kanna
Executive producers: Wim Wenders, Errol Morris
Cinematography: Torsten Lapp
Editor: Maxine Goedicke
Music: Insa Rudolph
Title song: National Bird, by Sole and DJ Pain 1.