Lives on the edge in this Spanish social-realist drama starring Penelope Cruz and Luis Tosar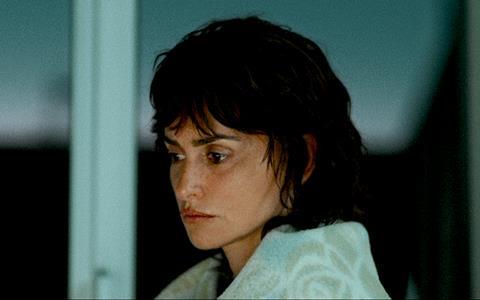 Dir: Juan Diego Botto. Spain, UK. 2022. 103mins.
The city is Madrid. But this timely account of the economic crunch and its impact on three interconnected lives could equally unfold in any European conurbation right now. The three central characters are Rafa (Luis Tosar), a lawyer and activist whose altruistic instincts come at the expense of stability in his own life and family; supermarket worker Azucena (Penelope Cruz, impressive but perhaps a little too gorgeous for the role, even with unbrushed hair and no lipstick), a wife and mother who is a day away from eviction from her home; and Teodora (Adelfa Calvo), an older woman who is trying and failing to connect with the son who blames himself for both of their financial problems. The feature directing debut from actor Juan Diego Botto combines a social conscience with a thriller's sense of mounting pressure. And while the themes are hardly new, now more than ever stories like these – of lives on the brink of financial catastrophe, homes on the edge of repossession, families threatened by circumstances beyond their control – seem urgent and important.
Pacey, propulsive stuff
It's a solid first feature from Botto, who also appears in the film as Azucena's defeated husband Manuel. On The Fringe shares some of the restless energy and compassion of the Dardenne brothers in ticking clock mode – there is a kinship with Two Days, One Night or Rosetta, in the sense of lives precariously balanced and about to topple. The picture should find further interest from festivals and Cruz's magnetic presence certainly won't hurt the film's theatrical prospects. Vértice 360 holds Spanish rights.
Rafa and his wife Helene (Aixa Villagrán) are expecting a baby. He has promised to join her for an amniocentesis test later in the day, and to deliver his teenage stepson Raul (Christian Checa) for a school residential trip in the morning. But both tasks are placed in jeopardy by the constant crises of his work. The school drop-off falls by the wayside when Rafa, by chance, sees the young daughter of one of his clients getting carted off by social services. He knows the system well enough to realise that he has a limited window of time to find her mother and intervene before the child is permanently taken into care.
Azucena, meanwhile, is at her wits end. Too frazzled even to screw the lid onto her moka coffee pot, she struggles, unsuccessfully, to hide her stress from her son. Facing eviction having defaulted on a mortgage, and with her husband nowhere to be seen, Azucena relies on a grass-roots support group of anti-eviction campaigners. And Teodora calls her son's mobile phone, but gets no answer. In his shame over losing her savings in a defunct business venture, he would rather avoid her calls than face up to his failure.
It's pacey, propulsive stuff: without the insulation of financial security, the characters exist in a state of barely controlled chaos. The breathless camerawork and brisk editing reflects this. And while the crescendo of tension in three lives simultaneously can feel a little neat, Botto strives for authenticity throughout and, for the most part, achieves it.
Production companies: On the Fringe AIE, Morena Films
International sales: Bankside yana@bankside-films.com
Producers: Alvaro Longoria, Penelope Cruz
Screenplay: Juan Diego Botto, Olga Rodriiguez
Cinematography: Arnau Valls Colomer
Production design: Clara Notari
Editing: Mapa Pastor
Music: Eduardo Cruz
Main cast: Penélope Cruz, Luis Tosar, Christian Checa, Adelfa Calvo, Juan Diego Botto, Aixa Villagraan, Font Garcia, Maria Isabel Diaz Lago, Sergio Villanueva, Nur Levi