John Butler returns after 'Handsome Devil' with a more ambitious, touching, film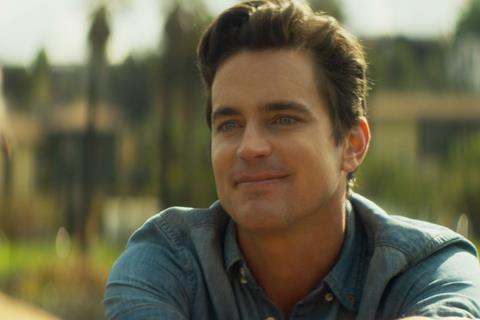 Dir. John Butler. Ireland. 2018. 98 mins
A friendship between a lonely LA television weatherman and a Mexican migrant labourer provides a lifeline for the former and a source of confusion for the latter in this appealing, bittersweet comedy drama. Irish director John Butler once again mines the mismatched buddy dynamic that he explored in the well-received boarding school coming-of-age movie Handsome Devil. But, with its sunkissed sadness and an elegant reveal two thirds through, this represents a step up in ambition and complexity of storytelling.
In its unassuming way, the film captures something universal and profound: the fleeting human connections which can subtly change a life forever
It's hard to imagine word of mouth being anything but positive for this sensitively acted charmer of a movie. And harnessing that audience goodwill, plus critical support, will be key in propelling the picture into arthouse theatrical circuits, where it has bona fide break out potential. Following the film's world premiere in Toronto, further festival berths seem likely. In the starring role, flashing intimidatingly perfect teeth and Ken doll grooming, Matt Bomer (American Horror Story) is terrific. And while he may not yet have the name recognition to act as a key selling point for this film, it's the kind of performance which gets noticed.
Bomer plays Sean, a local network television weather forecaster who chokes up during a live broadcast breaking down into what he denies – fervently – are floods of tears. He is sent on extended gardening leave, but inactivity, he quickly realises, doesn't sit well. Holed up in his sleek glass house in the hills about the city, he feels the absence of his ex, Carlos, more keenly with every unoccupied moment. The house itself is eloquently used – reflections in the floor to ceiling glazing allow us to see more than one perspective on a scene, and in one wrenchingly poignant scene, a window into Sean's past.
He sets out to do some DIY and finally removes the last traces of Carlos by getting rid of a large potted tree on the deck. While shopping for paint, he sees Ernesto (Alejandro Patiño) – a chubby casual labourer with a sad sack drooping moustache – and is struck by his kindly countenance. On a whim, he hires Ernesto, who, unable to speak much English, deploys a repertoire of expressive shrugs in answer to Sean's barrage of nervous chatter. As Ernesto grafts over the decking, Sean flits around like a houseproud 1950s hostess, plying him with unwanted glasses of water and desperate little civilities.
Already paying for his time, Sean decides to take Ernesto out for the day, first rowing on a lake, and, the following morning, hiking in the hills. This is cause for bemusement and a certain amount of anxiety for Ernesto – his Catholic guilt kicks in about not working for his money. And it causes a great deal of amusement among his fellow workers. The title, Papi Chulo, is slang for 'sexy stud' or 'hunk', and refers, in part, to the ironic digs from his workmates. A comment on class and migration is implicit, but not overstated.
The reveal, when it comes, changes the complexion of the film and everything within it. The soundtrack, an assortment of Latin easy listening and a joyfully used Madonna track, suddenly seems less kitsch and more heartfelt; the howling coyotes which haunt Sean at night take on a plaintive quality. Sean's 'rough patch', and his arc coming through it, is beautifully handled. And in its unassuming way, the film captures something universal and profound: the fleeting human connections which can subtly change a life forever.
Production company: Treasure Entertainment
International Sales: Bankside Films films@bankside-films.com
Producers: Rebecca O'Flanagan, Rob Walpole
Screenplay: John Butler
Production Design: Susannah Honey
Editing: John O'Connor
Cinematography: Cathal Watters
Music: John McPhillips
Main cast: Matt Bomer, Alejandro Patiño, Elena Campbell-Martinez, Wendi McLendon-Covey, Tommie Earl Jenkins