What happens when a violent young man is found to have been a kidnapped child?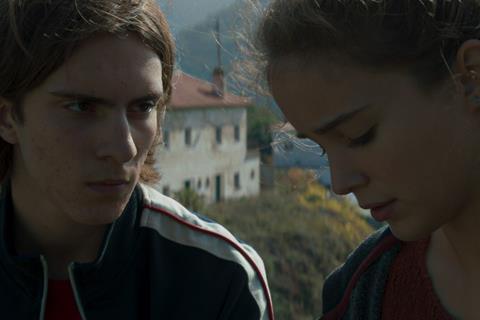 Dir: Goncalo Waddington. Portugal/Germany. 2019. 103 mins
What is it about the name Patrick that lends itself to film titles? In 1978 the antagonist of the Aussie horror Patrick was a comatose patient who used telekinesis to kill from his hospital bed. In 2018 the eponymous Patrick was a pug at the heart of a popular romantic comedy. Already this year we've had an eccentric Belgian comedy whose hero is an emotionally challenged handyman on a nudist camp; and now this gloomy first feature from Portuguese director Goncalo Waddington. Audiences need to be careful as to which one they're choosing; this is one of the least patrician offerings.
A frustratingly schizophrenic affair
The drama here is centred on that familiar scenario of a former abductee suddenly discovered and returned to their home. It has been orchestrated extremely well in Room and with a real-life twist in the documentary The Imposter. But this is a frustratingly schizophrenic affair – edgy and chillingly enigmatic in its top and tail, dull in between, and for the most part unpleasant.
Waddington's film opens in France, where 20 year-old Patrick (Hugo Fernandez) is engaged in a nebulous, decadent lifestyle. We first see him in a spa, the camera panning over his well-honed body (which he spends much time shaving); then clubbing, where he has the affront to ask a woman her age before deciding whether to speak with her (she's 30; he doesn't); on the way home he and his friends attack some people in the street, with no explanation as to why.
He lives with another man, in the latter's swanky apartment; there's a sexual relationship, though seemingly little more. Patrick is cold, narcissistic, with a sullen pretty boy look reminiscent of Louis Garrel. Only when he's alone in the street do we sense a pulse, distress even beneath the façade.
When the police raid his drug-fuelled house party they prevent Patrick's attempted rape of a female guest and arrest him. They discover that he's running a porn website, for which he abuses teenage girls, and that he's not in fact Patrick, but Mario, who 12 years earlier was abducted from his rural home in Portugal. Rather then charge him, they decide to send him home.
The scenes in Paris have had a cool, sleek aesthetic and a sense of mystery about who this young man is, what he's thinking, what he wants, as well as the identity of the older man who keeps hanging up on his phone calls. It's uncomfortable, fascinating even. But as soon as Mario returns to his mother's hilltop house in Portugal, the energy leaves the film like air from a balloon, enigma becomes simple dullness, and characters' inertia proves frustrating.
Ironically, Mario now has three women in his orbit: mum Laura (Teresa Sobral), aunt Helena (Carla Maciel) and 17 year-old cousin Marta (Alba Bapista). Aware of his nefarious pursuits, Laura is completely unable to welcome her long-lost son as one might think she would. "This is killing me," she tells him, while doing nothing to overcome her misery, least of all attempt to speak with him. They exist mostly in silence.
While this hardly rings true, the fact that the sisters encourage Marta to reacquaint with her cousin, the pair roaming the gorgeous Portuguese countryside alone, without first informing her that he's a rapist, beggars belief.
There's a decent conceit here – a boy damaged by his oppressors, confronted with a possibility of redemption, maybe a return to innocence. However, the script suggests that Waddington is as clueless as his characters as to how to move the situation forward. Dreary interiors, long silences, lingering close-ups of an expressionless Fernandes and mordant strings make the film tough going. It's debatable whether the predictable return to violence is either the director's Haneke-like pessimism or a simple dearth of imagination.
Production companies: O som e a Furia, Augenschein FilmProduktion
International sales: The Match Factory (info@matchfactory.de)
Producers: Luis Urbano, Sandro Aguilar
Screenplay: Goncalo Waddington
Production design: Nadia Henriques
Editing: Pedro Filipe Marques
Cinematography: Vasco Viana
Music: Bruno Pernadas
Main cast: Hugo Fernandes, Teresa Sobral, Carla Maciel, Alba Baptista