Candid documentary about the exortionate cost of insulin in the US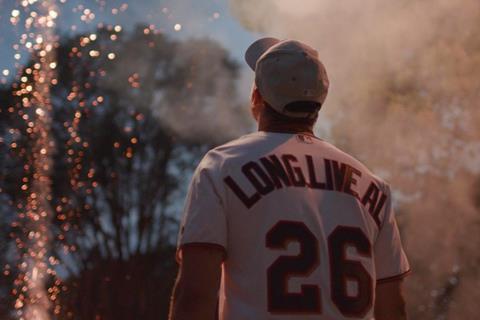 Dirs: Scott Alexander Ruderman, Rachael Dyer. US. 2023. 90mins
The soaring costs of healthcare in America is an evergreen contentious issue, and Pay Or Die is the latest film to shed light on the worsening situation. Documenting the lives of several individuals diagnosed with type 1 diabetes, who rely on extortionately expensive daily insulin shots to stay alive, this fly-on-the-wall film doesn't do anything new or unexpected with the non-fiction form. But the heartfelt stories and stark facts on display speak for themselves.
A candid and coherent snapshot of the devastating impact of serious illness
Pay Or Die, which follows in the footsteps of documentaries including Michael Moore's Sicko or Dylan Mohan Gray's Fire In The Blood, should certainly strike a powerful chord with domestic audiences. A streamer or broadcaster seems most likely for wider play, although filmmakers Scott Alexander Ruderman and Rachael Dyer are clearly hoping to use the film as an activism tool, with a supporting website packed with resources. The presence of Sarah Silverman as an executive producer could also help draw attention.
Ruderman and Dyer have a personal connection to this topic as Ruderman was diagnosed with type 1 diabetes at the age of 19. At 26, he came off his parents' health insurance and experienced firsthand the trauma of attempting to pay for his insulin medication, which can run to thousands of dollars every month. (Type 1, which is an autoimmune disorder, requires daily injections of insulin, while not everyone with type 2 will need the same treatment.) While visiting his wife (and co-director) Dyer's family in Vancouver, Canada, the pair were shocked to discover they could purchase exactly the same medicine at fraction of the cost.
This inspired them to pick up a camera and find others in a similar situation, including Nicole and James, whose 26-year-old son, Alec, died from ketacidosis after rationing the insulin he was unable to afford. Channeling their grief into advocacy, Nicole and James demonstrate admirable passion and determination as they fight to pass the Alec Smith Insulin Affordability Act in their home state of Minnestota; a piece of legislation that will act as a safety net for uninsured patients who cannot pay for their insulin, with the manufacturers picking up the bill.
Unsurprisingly, those manufacturers — three companies, Eli Lilly, Sanofi and Navo Nordic, control almost the entire American insulin market — are quick to challenge any such legislation. With insulin costing between $3 and $5 per vial to produce and, in 2019, being sold for around $300 (up from $21 per vial in 1996), the profit margins are astronomical. As is the amount of money so-called 'Big Pharma' spends lobbying politicians to maintain the status quo and protect bottom lines.
It's certainly big business. Of the estimated 37m people with diabetes in America, around 5-10% have the incurable type 1 and will be insulin dependent for the rest of their lives. These include Sandra, and her daughter, Emma, 11-years-old at the start of filming. After a rocky few years of unemployment, Sandra finally has health insurance, but still struggles to meet the co-pay and deductibles of her eye-watering medical bills and makes the long trip from Oregon to Canada to stock up. In Tennessee, recently-diagnosed 20-something Cara finds managing the disease in the Covid-19 pandemic takes a toll on her mental, as well as physical, health. Throughout three years of filming beginning in 2018, Pay Or Die follows its subjects through their daily lives, with sympathetic editing from Will Rogers providing a candid and coherent snapshot of the devastating impact of serious illness albeit one which is essentially treatable.
Among these moving personal stories, medical professionals like Dr S Vincent Rajkumar of the Mayo Clinic provide expert context for this ongoing battle, and advocate for federal change. And there is reason to be hopeful; the Alec Smith Act made its slow progress to become law in Minnesota, and has been replicated by a handful of other states, while Eli Lilly recently announced they will be reducing the cost of insulin. But with the film reminding us that the American system isn't only failing people with diabetes, the battle for affordable healthcare rages on.
Production companies: Post Road Pictures, Salty Features
International sales: UTA, Travis Tamerro travis.tammero@unitedtalent.com
Producers: Rachael Dyer, Scott Alexander Ruderman, Yael Melamede
Cinematography: Scott Alexander Ruderman
Editing: Will Rogers
Music: T. Griffin