Director: Ericson Core. US/China, 2015. 113 mins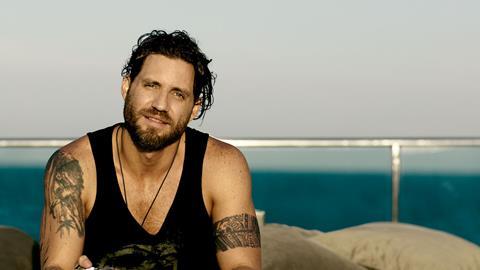 24 years after Keanu Reeves and Patrick Swayze took to the waves in Kathryn Bigelow's adrenaline-fuelled action thriller, Ericson Core revisits the story of a young FBI agent working undercover in a gang of extreme sports criminals. Thanks to co-financing from DMG Entertainment, Point Break opens in China and Hong Kong this weekend, three weeks ahead of its US debut. Featuring a number of impressive action set pieces, it could pull big numbers in the world's second biggest film market, where the similarly-themed Fast & Furious 7 scored an unprecedented US$390 million earlier this year. However, fans of the original will mourn the lack of memorable characters, quotable dialogue and the now-legendary central bromance.
It's interesting to note how the Point Break and Fast & Furious franchises have fed and cannibalised each other over the past two decades
Expanding the canvas of the original film, which focused solely on the Los Angeles surfing community of the early 90s, this remake, scripted by Kurt Wimmer (Salt, Total Recall) follows a globe-trotting gang of daredevil Robin Hoods, who pull off death-defying heists before redistributing their gains to poverty-stricken communities.
Johnny Utah (Luke Bracey), a former extreme athlete who joined the FBI following a personal tragedy, believes the gang is attempting a series of spiritual challenges known as The Ozaki Eight. Infiltrating the thrill-seeking community, Utah gains the trust of prime suspect Bodhi (Edgar Ramirez), a man not looking for material gain, but spiritual enlightenment. His crew becomes one with nature through dangerous stunts before liberating what was taken from the planet, be it diamonds, gold or lumber.
But as Utah is drawn back to his old life, his growing affection for his targets threatens to jeopardise the entire case.
It's interesting to note how the Point Break and Fast & Furious franchises have fed and cannibalised each other over the past two decades. The Fast And The Furious (2001), directed by Rob Cohen and shot by Core, was acknowledged as little more than a thinly-veiled remake of Bigelow's film, switching out the surfboards for hot rods. In the 14 years since, Fast & Furious has metamorphosed into a franchise behemoth, giving both James Bond and Mission: Impossible a run for their money in staging increasingly audacious and spectacular stunt sequences. It is this franchise that most obviously inspires Core's new incarnation of Point Break - for which he now serves as both director and cinematographer.
While boasting some respectable action sequences, Bigelow's Point Break was primarily a film about male relationships - in fact, the budding homoerotic central bromance between Keanu Reeves' Utah and the late Patrick Swayze's Bodhi was so pronounced that Edgar Wright lovingly poked fun at it in his 2007 cop comedy, Hot Fuzz.
Almost none of that remains in Core's reimagining, with Wimmer's straight-faced script steering away from any meaningful connection between his characters in favour of stunts and heists and meaningless philosophical rhetoric. Teresa Palmer's ridiculously named Samsara has even less to do than Lori Petty's love interest, while Ray Winstone merely gives Utah someone to report to. Utah's relationship with Bodhi suffers the most, with the undercover agent coming across as a needy fanboy in the face of the outlaw's detached complacency.
Where Bigelow's film also riffed on its clever casting - Reeves reverting to the airhead teen from Bill & Ted to infiltrate the surfers, while Gary Busey caught his break in John Milius' seminal surf flick Big Wednesday - there is no such wit behind the selections here, save for the fleeting inclusion of James LeGros as a senior FBI agent.
Luke Bracey, best-known as the young James Marsden in Nicholas Sparks adaptation The Best of Me, is burdened with a guilt-ridden backstory and prior experience as a "poly-athlete" that snuffs out Utah's wide-eyed enthusiasm and reduces the danger of his undercover assignment.
Likewise, Edgar Ramirez brings little charisma to the role of Bodhi. While his predecessor lived in relative humility, stealing only what was needed to fund an endless summer, Bodhi now operates on a global scale, bankrolled by a shady benefactor (Nikolai Kinski) more interested in throwing parties on his yacht or at his ski lodge. Bodhi's philosophical motivations seem cloudy at best and he struggles to exude anything approaching Patrick Swayze's guru-like aura or even a suggestion that he is enjoying his journey towards enlightenment.
Core's incarnation of Point Break is about one thing, extreme sports, and it is no small relief that the film at least handles those sequences well. While surfing and skydiving were the extent of Swayze and Reeves' endeavours, the "Ozaki Eight" includes snowboarding, off-road motorbiking, BASE jumping, free climbing and wing-suiting.
Shooting in a number of treacherous and visually impressive locations, including Venezuela's Angel Falls and the Cave of Swallows in Mexico, Core shows his true colours as a cinematographer, capturing some of the world's most accomplished extreme athletes (including Bob Burnquist, Xavier de le Rue, Jeb Corliss, John Devore, Jonathan Florez, Laird Hamilton, Dylan Longbottom, Iouri Podladtchikov, Chris Sharma, Laurie Towner and Ian Walsh) as they perform death-defying stunts against breathtaking backdrops which rival anything attempted by the Fast & Furious franchise.
Presented in 3D, these sequences, to which the film does devote an applaudable amount of screen time, could prove sufficiently cinematic and adrenaline-inducing to garner recommendation from certain thrill-seeking audience demographics. Editing is slick and fluid during these moments, from a three-man team that includes Oscar winners Thom Noble (Witness) and Gerald Greenberg (The French Connection), but when its feet are back on terra firma, Point Break too often slows to a sluggish crawl.
Production Companies: Alcon Entertainment, DMG Entertainment, Taylor-Baldecchi-Wimmer Productions, Studio Babelsberg
International distribution: Warner Bros Pictures, Summit Entertainment
Producers: Andrew A. Kosove, Broderick Johnson, John Baldecchi, David Valdes, Christopher Taylor, Kurt Wimmer
Executive Producers: John McMurrick, Robert L. Levy, Peter Abrams, Dan Mintz, Xiao Wenge, Wu Bing
Screenplay: Kurt Wimmer
Story: Rick King, W. Peter Iliff
Cinematography: Ericson Core
Editing: Thom Noble, Gerald B. Greenberg, John Duffy
Music: Tom Holkenborg
Production Design: Udo Kramer
Costume Design: Lisy Christl
Main Cast: Edgar Ramirez, Luke Bracey, Teresa Palmer, Delroy Lindo, Ray Winstone