Constantin Popescu's third feature wins Best Actor for Bogdan Dumitrache at San Sebastian 2017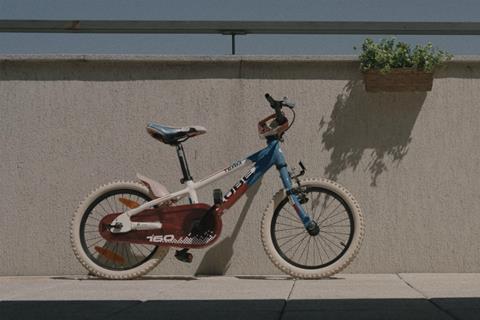 Dir: Constantin Popescu. Romania, France. 2017. 153 mins
With this immersive, inexorable portrait of a father gradually cracking after the disappearance of his five year-old daughter, Constantin Popescu establishes himself as the latest director to ride the Romanian New Wave into arthouse prominence. The direction on this, his third feature, is assured: Popescu favours long takes which are peppered with the kind of details which take on a totemic significance as the protagonist, and the audience, grapple for answers. And the acting is first-rate: Bogdan Dumitrache deservedly won the silver shell for Best Actor following the film's premiere in San Sebastian for his scaldingly intense performance as Tudor, the father whose child vanishes while in his care at a park.
There are few moments when the smothering tension of Tudor's breakdown lets up
Tough subject matter notwithstanding, this is a quality production which should more than hold its own in the crowded waters of both the festival and arthouse theatrical circuit. The enigmatic title of this slow-building howl of despair at first seems to have little to do with the film itself. The Pororoca is a tidal bore, with waves as high as four metres, which travels up the Amazon river and its tributaries. It is not referenced in the body of the film at all. But there is an oblique resonance to this image of a crashing, destructive surging swell, plus the fact that the name, derived from the indigenous Tupi language, translates as 'great roar'.
We are introduced to Tudor, attentive, engaged father of Maria, aged five, and her older brother Ilie through a series of scenes of family life which are warm and unremarkable. He takes them to a swimming lesson; he drops them off at school. He might take the occasional phone call when he is in the park with them, but nobody could accuse him of neglect. However, during the course of a slow-burning, extended single shot take, he realises that he can't see his daughter and, with mounting panic and clammy with sweat, he pelts around the park searching, to no avail. It's a bravura sequence which unfolds with leisurely dread.
Tudor initially stays strong, a rock for his devastated wife Cristina (Iulia Lumanare, wrenching) and son (Stefan Raus). But the days turn into weeks and the police are unable to find any leads. The dinosaur stickers on the kitchen cabinets, the names on the bedroom doors, the much-loved bike which stands untouched on the balcony: each is a stabbing reminder of the loss of Maria. Christina withdraws emotionally, her silent reproach erupts into vocal bitterness on one agonising scene. Eventually she moves to her parents house with Ilie. And Tudor finds himself in a kind of purgatory, haunting the park and surrounding areas, looking for a clue which isn't there. He becomes fixated on a man, an oddball character who triggers an instinctive gut suspicion.
There's a thematic and tonal kinship with Lodge Kerrigan's Keane here – certainly this film has more in common with that harrowing portrait of a mind unhinged by grief than it does with Popescu's hitherto best known work, the 'Pig' segment in the wry port-manteau picture Tales From The Golden Age. (He has also directed Portrait of the Fighter as a Young Man and Principles of Life, both in 2010.) With no music used, Popescu concentrates instead on sound design. Sound drops out entirely at key moments and this use of oppressive silence is arguably more potent than music could ever be. Despite a running time which could handle being slightly shorter, there are few moments when the smothering tension of Tudor's breakdown lets up.
Production company: Scharf Advertising, Irreverence Films
International Sales: Wide, df@widemanagement.com
Producers: Liviu Marghidan, Lissandra Haulica
Screenplay: Constantin Popescu
Cinematography: Liviu Marghidan
Editor: Corina Stavila
Sound: Vincent Arnardi
Starring: Bogdan Dumitrache, Iulia Lumânare, Costin Dogioiu, Stefan Raus, Adela Marghidan