A Korean church is rocked by scandal when one of its reverends is accused of sexual harassment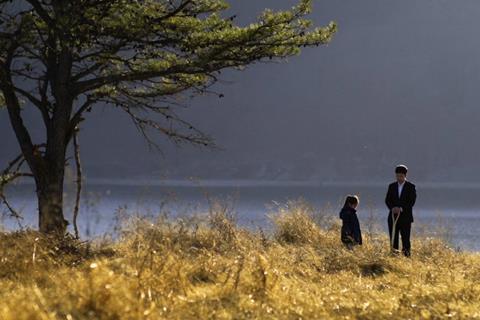 Dir/Scr: Shin Yeon-shick. South Korea. 2017. 133mins.
Though it might be interpreted as a lengthy sermon by some, Shin Yeon-shick's (The Avian Kind) film about power struggles, sexual abuse and corruption in the Korean church is an insightful exploration of the Christian faith. It reaffirms Shin's talent as one of the strongest writers working in the independent Korean cinema scene.
Well-performed by the entire cast, Romans 8:37 also boasts strong production values
The film's layered screenplay might make it a challenge for viewers when it premieres in Busan, especially for those unfamiliar with the film's subject matter. But it will likely resonate with some audiences, particularly local Christians.
Shortly after the film begins, the verse from the film's title appears: 'No, in all these things we are more than conquerors through him who loved us.' This serves as the film's focal message, with Shin seeming to suggest that, through God, we can overcome life's struggles and temptations.
Shin places quotes from both the new and old testament throughout the narrative, about a Korean church in the midst of a turf war between two senior pastors, both of whom are suspected of being involved in embezzlement.
One, Reverend Kang Joseph (Seo Dong-gao) sets up a task force to handle the accusations, but things get more disturbing when Kang is contacted by a TV producer saying that he has been accused of sexual harassment. It turns out that this is just the tip of the iceberg, as task force administrator Gi-sup (Lee Hyun-ho) discovers a number of victims, including one female parishioner who was raped by the pastor. The church, however is not interested in investigating the crimes.
At times the film feels reminiscent of Spotlight, with Gi-sup and his team determined to investigate the full of extent of Kang's crimes, but it is also a story about faith and wrestling with it in an environment where it has ironically been cast aside.
Well-performed by the entire cast, much like Shin's other films, Romans 8:37 also boasts strong production values, with Choi Yong-jin's captivating lensing and Mowg's enticing score.
Production Company: Luz y Sonidos
International Sales: Opus Pictures (hana@opuspictures.com)
Producer: Kim Ji-hyoung
Cinematography: Choi Yong-jin
Production Design: Lee Jae-sung
Editing: Kim Jeong-hoon
Music: Mowg
Main cast: Lee Hyun-ho, Seo Dong-gap