Dir-scr: Lorene Scafaria. US. 2012. 101mins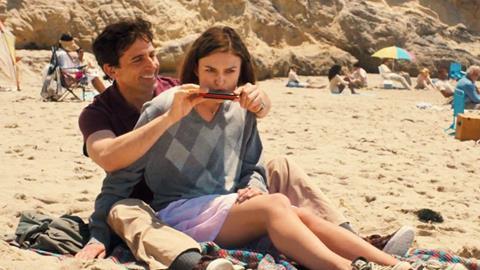 A promising premise leads to only mildly effective romantic dramedy in Seeking A Friend For The End of the World, a self-consciously quirky love story that pairs a doleful Steve Carell with a perky Keira Knightley. With a tone wavering between satirical and tragic this Mandate Pictures production poses a tricky marketing challenge.
First time writer-director Lorene Scafaria (a screenwriter with Nick & Nora's Infinite Playlist among her credits) sets a satirical tone early on.
Having had its world premiere at this week's Los Angeles Film Fest, the film opens wide in the US through Focus Features on June 22, with Carell's somewhat diminished star power being the main selling point in a busy summer release schedule. Carell will be less of a draw in international markets - where independents distribute - but Knightley's presence should make up at least some of the difference.

One of several apocalypse-themed stories due this summer, the film opens with confirmation that the world will end, thanks to a huge asteroid that can't be diverted, in three weeks' time. The news causes the wife of mild-mannered insurance salesman Dodge (Carell) to leave him on the spot.

At first, Dodge quietly accepts his fate, but circumstances throw him together with his extroverted neighbour Penny (Knightley) and the two set off in search of a way to get Penny back to her family in Britain before the fateful day. No prizes for guessing how the relationship develops.

First time writer-director Lorene Scafaria (a screenwriter with Nick & Nora's Infinite Playlist among her credits) sets a satirical tone early on, as Dodge passes time with friends and colleagues who have thrown middle class morality to the winds and are indulging themselves in food, drugs and sex.

The tone gets more serious as Dodge, Penny and a gratuitous cute dog start a road trip that leads first to Dodge's high school sweetheart and then to the home of his long-estranged father.

Carell's Dodge is the kind of likeable sad sack that has become the actor's somewhat predictable stock in trade. Knightley gives an oddly mannered performance that tends to obscure the apparently developing relationship between Penny and Dodge. Actors playing the story's numerous incidental characters include Martin Sheen, Patton Oswalt, William Petersen, Rob Corddry and Derek Luke.

Production companies: Mandate Pictures, Indian Paintbrush, Anonymous Content
US distribution: Focus Features
International sales: Lionsgate, www.lionsgate.com
Producers: Steve Golin, Joy Gorman Wettels, Steven Rales, Mark Roybal
Executive producers: Nathan Kahane, Nicole Brown
Director of photography: Tim Orr
Production designer: Chris Spellman
Editor: Zene Baker
Costume designer: Kristin M Burke
Music: Rob Simonsen, Jonathan Sadoff
Website: http://focusfeatures.com/seeking_a_friend_for_the_end_of_the_world
Main cast: Steve Carell , Kiera Knightley, Connie Britton, Adam Brody, Rob Corddry, Gillian Jacobs, Derek Luke.