Dir: Nader T Homayoun. Iran/France. 2009. 95 mins.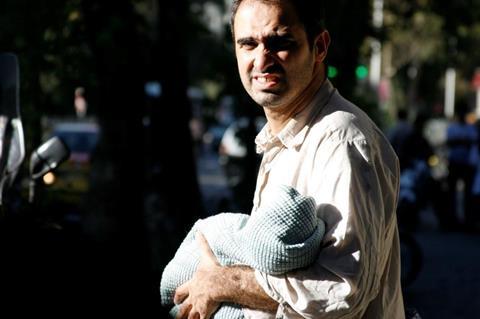 First-time director Nader T Homayoun makes a fascinating debut with Tehroun, one of the more intriguing films to emerge from the current Iranian crop which could also be the country's first crime thriller. Set in the underbelly of Tehran society, the film possesses the naturalism and humanity of a traditional Iranian title but is also a gripping look at the country's capital city, complete with prostitution, child trafficking, drug smuggling, ganglords and pimps.
The film has a pacing and tension more familiar from Hollywood noir than Kiarostami or Majidi films
Its novelty value combined with Tehroun's fine cinematic qualities will make it a popular item with film festivals – it had its world premiere in Critics Week at Venice this year where it won the audience award – and it should score selective arthouse sales around the world. A co-production between Iran and France, it is being sold by Paris-based Memento Films International.
Tehroun is the name that Iranians give to their capital, here portrayed as a teeming city where crime and poverty are rife, apartments are overcrowded and street begging is a career choice.
In fact the film opens with Ibrahim (Ebdali) begging from passers-by and car drivers, holding a baby and telling them that his wife recently died and he needs money to look after his child. Shortly afterwards, it becomes clear that the baby isn't his, but a stolen baby that he has rented from a local gang chief; he is paying for it in instalments as he earns.
One day, however, Ibrahim leaves the child in the care of his young friend Madjid (Zareh). When a prostitute hoodwinks him and steals the baby, Ibrahim, Madjid and their other friend Fatah (Modades) must search for the woman. She is nowhere to be found, however, and even her pimp (who runs his empire from a bodybuilding gym) doesn't know her whereabouts.
As if things weren't bad enough for Ibrahim, his pregnant wife Zahra (Bahrami) arrives from the countryside and cottons on fast to the dire situation her husband is in. The gang chief threatens them both that if he doesn't receive 10 million Rials by the end of the month, Ibrahim will be killed.
Accompanied by an ominous western-style music score from French composers Christophe Julien and Stephane Le Bellec, the film has a pacing and tension more familiar from Hollywood noir than Kiarostami or Majidi films. It even moves towards a bang-em-up action finale, although Homayoun ducks out on any trite happy endings. The actors, especially Ebdali and Bahrani as the couple in despair as their future looks set to unravel, deliver suitably intense performances.
Production companies
Alias Films
Avenue B Productions

International sales
Memento Films International
+ 331 53 34 90 20

Producers
Nader T Hamayoun
Jean-Philippe Gaud
Caroline Bonmarchand

Screenplay
Nader T Homayoun
Jean-Philippe Gaud
Mehdi Boustani

Cinematography
Remi Mazet

Production designer
Mahssa Azimi

Editor
Jean-Philippe Gaud

Music
Christophe Julien & Stephane Le Bellec

Main cast
Ali Ebdali
Sara Bahrami
Farzin Modades
Missagh Zareh