A comet collides with Earth; what happens next is surprisingly low-key, but presciently pleasing all the same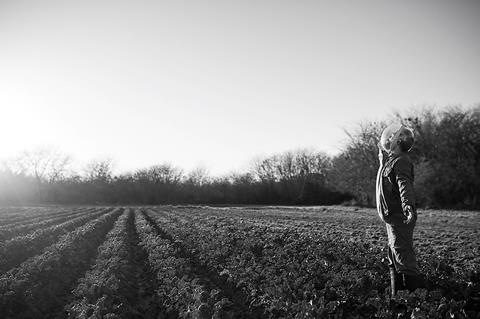 Dir: Ana Katz. Argentina. 2020. 73 mins
An unremarkable man in his thirties, Sebastian (Daniel Katz, the brother of the director) negotiates a series of life events against the backdrop of a global health disaster in The Dog Who Wouldn't Be Quiet. The unnerving prescience of Ana Katz's low key, symbolism-steeped drama adds an extra layer to this intriguing but slight blend of observational intimacy and science fiction. Appealing illustrations fill in the blank spaces and question marks which hang between the enigmatically sparse glimpses of Sebastian's life.
A new normal which was unthinkable a year before is widely accepted; the promise of a return to the old way of life is dangled
Shot over a period of several years, in crisp black and white, the picture is defiantly undramatic despite unfolding before and in the aftermath of a comet's collision with Earth. But there's an understated appeal to its insight into benign ordinariness at times of crisis. This will most likely be a picture best suited to the more experimental end of the festival spectrum and to specialist arthouse streaming platforms.
The dog mentioned in the film's title is Rita, a small, smooth-coated mutt who watches, head cocked and ears alert, as Sebastian assaults the foliage of a climbing plant with a pair of secateurs. There's an easy camaraderie between human and canine, which suggests that when Sebastian is confronted by his neighbours over Rita's persistent whining, he will choose the dog's needs over theirs. There is a gentle absurdity to the encounter, which unfolds awkwardly, under jostling umbrellas during a rainstorm.Sebastian's solution to the problem is short-lived. The scene which follows this shows a work meeting, in which the diffident Sebastian is told in a roundabout way, that his services are no longer required. Dogs at the place of work are the beginning of a slippery slope which, his boss argues, ends with "an office full of hens and people pole-dancing."
There follows a glimpse of a life offering a kind of blissful isolation, in a small cottage in the middle of nowhere. There's a poignancy to the economy with which Katz reveals the end of this particular chapter, shown in a mournful series of line drawings.
The episodic structure gives equal weighting to the lows of Sebastian's life (he potters invisibly in his mother's kitchen, while she and her coterie of friends discuss his prospects) and the highs (tentative eye contact across a dance floor with a woman who will become the mother of his child and, for a while at least, his partner).
The comet disaster, shown in line drawings, taints the Earth's atmosphere above four feet. At the moment of impact, Sebastian, now working the land at a farming collective, collapses unconscious along with his colleagues – the general response is bewilderment rather than panic. Subsequent vignettes focus on adaptability and optimism. People are either encased in expensive glass bubble masks, or adopt a crablike crouch which keeps them below the danger level. A new normal which was unthinkable a year before is widely accepted; the promise of a return to the old way of life is dangled. And through it all, Sebastian seems, in his unassuming way, to become more defined as a character, more definite in his actions.
Like its central character, this is not a film which goes out of its way to assert itself, but it leaves a quietly likeable impression.
Production company: Laura Cine
International Sales: Luxbox fiorella@luxboxfilms.com
Producers: Laura Huberman, Ana Katz
Screenplay: Gonzalo Delgado, Ana Katz
Editing: Andrés Tambornino
Cinematography: Gustavo Biazzi, Guillermo Nieto, Marcelo Lavintman, Fer Blanc, Joaquín Neira
Production design: Mariela Ripodas
Music: Nicolas Villamil
Main cast: Daniel Katz, Julieta Zylberberg, Carlos Portaluppi, Susana Varela, Renzo Cozza, Valeria Lois, Fabiana Martinez