Jason Segel, Ben Affleck and Dakota Johnson star in this earnest real-life drama about terminal illness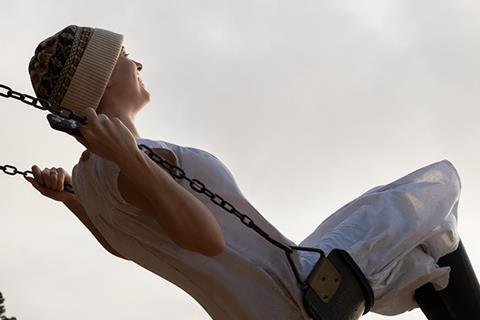 Dir. Gabriela Cowperthwaite. US. 2019. 125 mins
After veteran journalist Matt Teague's young wife died of cancer, he wrote a tribute to her which ended up becoming an ode of gratitude to their best friend Dane, who had abandoned his own life to help the couple cope with her terminal diagnosis. In her second fiction feature after Megan Leavey, documentarian Gabriela Cowperthwaite (Blackfish) adapts Teague's resulting 'Esquire' story into a handsome, earnest drama headlined by Casey Affleck and Dakota Johnson as the Teagues and Jason Segel as their endearing and enduring pal Dane.
A tasteful, yet harrowing film
No amount of flash-backs or forwards, sunlit montages in Alabama or dad-jokes by would-be stand-up comedian Dane can disguise the fact that this is a two-hour cancer drama, though, and Cowperthwaite resolutely shows her hand in the very first sequence where the terminal diagnosis is revealed to the couple's two young children. It's tough for a harrowing, essentially unrelenting film like this to break through to wider audiences, although Love Story (1970) and Terms Of Endearment (1983) are admittedly two exceptions to the rule, and recent teen dramas such as The Fault In Our Stars (2014) have also bucked the trend. It isn't just the looming spectre of cancer that will give this worthy, well-meaning drama a challenge in the marketplace: marital tiffs, an affair, and Dane's depressive interludes can conspire to leave the audience also gasping for air as the film edges slowly closer to its well-signposted final destination.
The warmth in The Friend and any sense of its potential for gaining a wider following comes from Segel. He gives Dane, a simple fellow who just wants a girlfriend and a job managing a hardware store, an enormous amount of sympathy in a fleshed-out depiction of a somewhat hapless, childless man who becomes the loving 'uncle' to two young girls. His character's attitude is the film's only bright star. Affleck is left to channel the fretful and protective role he so strikingly played for himself in Light Of My Life earlier this year, although he's a less-than-convincing war correspondent. This is a three-hander, however, and Johnson's Nicole, despite plentiful screentime, struggles to move past the destiny that death has carved out for her. From the first sequence to her last breath, neither the character or the actress at any point escapes the Dying Young template despite what are clearly the very best of good intentions.
Three-hanky weepie fans, however, may be attracted to The Friend, perhaps on streaming platforms; it is certainly attractively mounted by Cowperthwaite. It's framed in flash-back to flash-forward; from 2013 and back to 2008, to a year before the diagnosis, a year after the diagnosis, and so on. This time-trickery ensures that the film moves along quite briskly, at least initially, as we get to know Nicole and Dane, best friends since college, and Matt, her husband, who eventually bonds with Dane to forge a true bromance. As the couple moves through the years and the occasional marital crisis, Dane is always at hand to help out his besties, so when the cancer diagnosis is made it only seems natural that he would drop everything to be by their side – even if that includes his new girlfriend and eventually his beloved job.
As the prognosis worsens, Dane stays on, moving himself into the laundry room and making the two unhappy little girls packed lunches and pep talks as Matt maintains a lonely vigil in the hospital. A flash back, the only one to give him a life outside this couple and featuring a cameo from Game of Thrones' Gwendoline Christie, indicates his struggle with depression, something that will rear its head again. Perhaps that's not surprising, though, as Cowperthwaite's film runs through all its harrowing marks: remission and relapse, a bucket list, a flashback montage of the lovers on the beach, and, finally, an end-of-life nurse.
Cowperthwaite's package is never anything less than watchable throughout, lensed by Joe Anderson on location in Alabama and scored sensitively by Linda Cohen. This is a tasteful, respectful and thoughtful film about what it means to be a true friend in the darkest of times; the people - most people - who avoided the popular Nicole in her final months would also perhaps be the same to swerve confronting their own fears on the big screen here.
Production company: Scott Free/Black Bear
International sales: STX International
Producers: Kevin J Walsh, Michael Pruss, Ryan Stowell, Teddy Schwarzman
Screenplay: Brad Ingleby, based on Matthew Teague's article originally published in Esquire magazine.
Cinematography: Joe Anderson
Production design: Cara Brower
Editor: Colin Patton
Music: Linda Cohen
Main cast: Jason Segal, Dakota Johnson, Casey Affleck, Cherry Jones, Jake Owen, Gwendoline Christie