Dir/scr: John Brian King. US. 2013. 108mins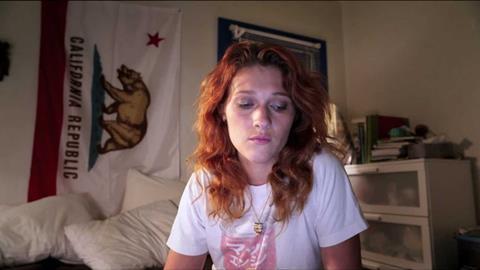 A darkly amusing indie drama with a twist, John Brian King's thoughtfully structured low-budget film may lack the knowing edge and sharp filmmaking sensibility to set it aside from the plethora of US indie productions, but the shrewd casting of model-turned-actress Nicole Fox gives the film a dose of charisma that helps it stand out from the crowd.
The real find is Nicole Fox, who exudes ease and natural charm.
The lives of three residents of Redlands, sixty miles east of Los Angeles, intersect and ultimately collide in this rather claustrophobic adult drama – it is how in mostly static interiors – which aims to be an exploration of creativity, sexuality and violence in suburban America.
Fox, who took part in TV programme America's Next Top Model, brings real sense of charm to the proceedings, breathing life into her role of Vienna (she names herself after the city – it has "cool old buildings"), a model who poses nude for local 'artists' and lives with her indie-boyfriend musician Zack (Sam Brittan).
Their lives take change of direction when she starts to pose for middle-aged, newly separated, would-be glamour photographer Allan (Clifford Morts) who is a gentle and mild-mannered character. Her relationship with Zack is strained – he favours rough sex and uses her to get money for his band – and she begins to trust Allan, even as he pushes her towards being photographed while bound and blindfolded.
But Allan's unassuming behavior camouflages his feelings of inadequacy and his building resentment toward others, with the film spiraling to an unexpected and violent climax.
Writer/director King favours shooting in tableaux scenes, with a static camera and minimal production design. Some scenes work better than others – best of all are Vienna's video diary sections – though the lack of movement and exteriors (until the closing scenes) does mean the film lacks pace at times with some scene drifting on a little too long.The real find is Nicole Fox, who exudes ease and natural charm.
Production company: Redlands Film
Producer: John Brian King
Co-producer/contact: Eva Richter, evarichter.redlands@gmail.com
Cinematography: Ioana Vasile
Editor: Matthew Ramsey
Website: http://redlandsthemovie.com
Main cast: Nicole Fox, Clifford Morts, Sam Brittan, Melissa Johnston, Leland Montgomery, Taylor Reynolds, Emma Apperson