Dir: Peter Jackson. US. 2009. 135 mins.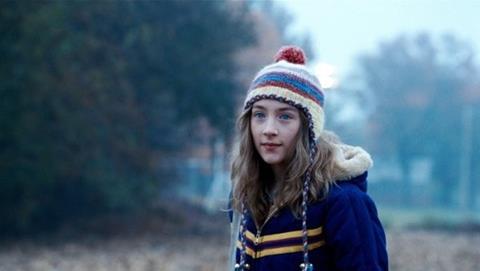 Peter Jackson's eagerly awaited film version of Alice Sebold's bestselling novel is sometimes exquisitely realised, sometimes frustratingly uneven. Sebold's time-spanning story – taking place half on earth, half in heaven, narrated in the first person by a dead girl – was never an easy prospect for adaptation, and Jackson can't quite capture a fluid structural rhythm for the piece, even while individual sequences and creative decisions are spot-on.
Tucci's chilling, complex characterisation of the serial killer earmarks him for awards attention.
The power of the story of a young family devastated by murder is undeniable and the blockbuster film-maker demonstrates subtlety and tenderness in his treatment of the emotive subject matter. But he also almost blows it all with his afterworld special effects, smothering Sebold's delicate conceit with overblown visuals and ostentatious CGI.
While The Lovely Bones is as dark as it gets thematically, it will still be an event movie for the adult audience. Both Jackson and the novel have myriad fans who will be eager to see what the New Zealand master has done with it. Paramount is putting the film out in limited release in the US on Dec 11 before going wide on Jan 15; aside from Australia and New Zealand which open on Dec 26, the rest of the world starts releasing from Jan onwards to capitalise on inevitable awards buzz.
The Lovely Bones will doubtless prompt comparisons with Jackson's ground-breaking 1994 feature Heavenly Creatures, his version of a true murder story which blended (more restrained) special effects fantasies into its narrative fabric. Once again his eye for the period detail – this time 1973 Pennsylvania – is impeccable and he has again cast a young and exciting actress in the leading role. Then it was 18 year-old Kate Winslet in her first film role, this time it's the 15 year-old Irish ingénue Saoirse Ronan.
Ronan is luminous as the fresh, likeable 14 year-old Susie Salmon who is about to embark on her first romance with handsome English immigrant Ray Singh (Reese Ritchie) when her neighbour George Harvey (Stanley Tucci) lures her into an underground dugout in a cornfield where he rapes and kills her.
The dead Susie enters an afterworld of her own imagining (although it bears some resemblance to the afterworld in Vincent Ward's What Dreams May Come) and from there watches as her parents Jack (Mark Wahlberg) and Abigail (Rachel Weisz) and siblings crumple under the gradual realisation that she has been murdered. Although her body is not discovered, the cop on the case (Michael Imperioli) informs them that she is probably dead.
As the years go by, Jack and his oldest daughter Lindsey (Rose McIver) begin to suspect Harvey, while Susie's friend in heaven Holly (Nikki SooHoo) tries to persuade her to leave earth behind. But Susie has yet to find closure, still perturbed by the fact that Harvey is still at large and that her longing for Ray remains unconsummated.
Jackson captures the grim essence of the novel even while compressing much of its character development and plot detail. And if the rhythm is problematic, his film-making bravado is constantly in evidence most notably in the heart-stopping scene when Lindsey breaks into Harvey's house.
The down-to-earth sections are far more engaging than the afterlife and indeed the first 20 minutes before the murder are the film's best. Ronan leaves a strong impression during these sequences, and they are enough to make her the film's emotional anchor, even after the character becomes more abstract in her surreal heaven.
Tucci is a perfect foil for her winsome beauty; his chilling, complex characterisation of the serial killer earmarking him for awards attention.
Wahlberg and McIver are both memorable as the shattered father and resourceful sister respectively, although the other female roles played by Weisz and Sarandon are woefully under-written.
To sign up for Screen's weekly Reviews Newsletter with all the week's new releases, international openings and full festival reviews delivered free to your mailbox every Friday, please click HERE
Production companies
Wingnut Films
DreamWorks Pictures
Film4
Worldwide distribution
Paramount Pictures/PPI
Producers
Carolynne Cunningham
Fran Walsh
Peter Jackson
Aimee Peyronnet
Screenplay
Fran Walsh
Philippa Boyens
Peter Jackson
Based on the novel by Alice Sebold
Cinematography
Andrew Lesnie
Production designer
Naomi Shohan
Editor
Jabez Olssen
Music
Brian Eno
Main cast
Mark Wahlberg
Rachel Weisz
Saoirse Ronan
Stanley Tucci
Susan Sarandon
Michael Imperioli