Documentary exploring the protected legacy of Mexican artist Luis Barragán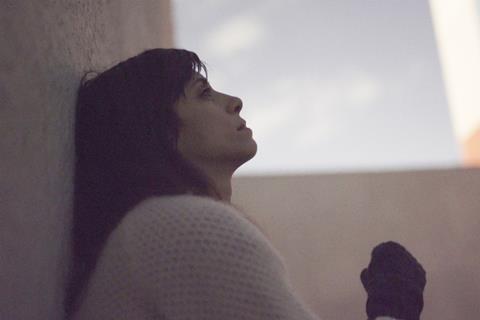 Dir Jill Magid. USA. 2018. 85mins
Should anyone have the right to control an artist's legacy? It is the central question of Jill Magid's documentary The Proposal in which personal frustration inspires a thoughtful, elegantly hypnotic exploration of ownership, access and moral responsibility. Magid's inspired response to a complex situation makes for an intriguing and approachable film spark further Festival interest following its Tribeca world premiere. Specialist distribution possibilities should also be healthy with the added attraction of the involvement of Laura Poitras as executive producer.
A multi-layered and thought-provoking work of art
Conceptual artist Magid's initial plan was to create an exhibition inspired by the Mexican architect Luis Barragán. Described as an artist among architects, Barragán designed striking buildings imbued with a sense of harmony. The salmon pink walls and gentle flow of running water create a soothing, almost healing atmosphere. Images of his buildings and monuments in Mexico reveal crisp straight lines, sharp edges and bold colours that would have made the perfect backdrop for an Antonioni film.
Following Luis Barragán's death in 1988, his professional archive, including thousands of photos, drawings and negatives, was eventually sold in its entirety to the Vitra Design Museum in Switzerland. Vitra also trademarked Barragán's name, which means that any reproduction of his work is strictly prohibited without authorisation. Over the past 20 years, architectural scholar Federica Zanco has been the archive's gatekeeper, staunchly refusing access to researchers and claiming to be working intensively on her own study of Barragán. Magid makes a polite, reasonable enquiry about gaining access to the archive and is just as politely declined. It is the first skirmish in what becomes an epic struggle.
It is a situation that might inspire anger or outrage but Magid serenely continues to woo Federica whilst turning the whole complicated legal and moral situation into the basis of her own art. Moving between Mexico, Manhattan and Switzerland, The Proposal documents Magid's attempts to seduce Federica into relinquishing her absolute control over the archive. A cordial epistolary relationship develops, in which Federica's responses are read aloud with a haughty froideur by Carin Kuoni, director of the Vera List Center for Art and Politics and New York's New School.
Magid and Federica appear to be playing an intellectual chess game that unfolds in entertaining fashion as Magid tries to understand Federica's mindset and wear her down with enthusiasm, sympathy and unwavering courtesy. Ultimately, she decides to unite with surviving members of Barragan's family to devise a controversial proposal that Federica may be unable to refuse.
The Proposal does permit us some sense of Barragan's achievements, influence and the story behind the sale of his professional archive. His personal archive remains in Mexico and Magid is even permitted to stay in his house.
More compelling is the arguments raised over an artist's work and legacy, as Magid ponders how she would feel if this happened to her. Federica does finally make an appearance in the film but we only really have her side of the story filtered through Magid's artistic interpretation. It is Federica who perceptively comments: "You have transformed speculation into art and me into a character of fiction". The result is a multi-layered and thought-provoking work of art.
Production companies: With Full Consent Productions, Field Of Vision
International sales: Jason Ishikawa, Cinetic Media jason@cineticmedia.com
Producers: Jarred Alterman, Charlotte Cook, Laura Coxson
Editing: Hannah Buck
Cinematography: Jarred Alterman
Music: T. Griffin
Featuring: Jill Magid, Rosario Uranga, Federica Zanco