A reluctant mother-to-be struggles to cope with the changes she must make to her busy Hong Kong life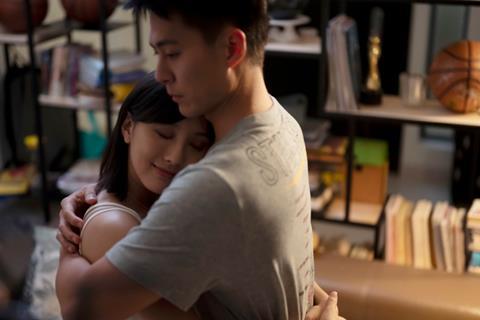 Dir: Luk Yee-sum. Hong Kong. 2019. 94mins.
Navigating the trials and tribulations of pregnancy makes for lively and amusing viewing in The Secret Diary Of A Mom To Be, as a career-focused Hong Kong PR whiz unexpectedly discovers that she's expecting. In the same breezy but astute mode that marked her scripts for Love In The Buff and Love Off The Cuff, as well her 2015 directorial debut Lazy Hazy Crazy, writer/director Luk Yee-sum crafts a mostly entertaining comedy that's upbeat and candid, but also struggles with mixed messages.
Thanks to a textured performance by Dada Chan,The Secret Diary of a Mom to Be still proves more enjoyably savvy than sentimental
Thanks to a textured performance by Dada Chan (a Hong Kong Film Award best supporting actress winner for Vulgaria, which Luk also penned), The Secret Diary Of A Mom To Be still proves more enjoyably savvy than sentimental — and, when it's scrutinising the internal turmoil swirling inside its shocked protagonist, it's equally insightful and amusing. That said, the pervasive feel-good flavour will likely play best on home turf, where the movie lands mid-November following its Tokyo premiere. Alongside Chan, retired Olympic swimmer-turned-actor Kevin Chu, Shaw Brothers veteran Candice Yu and pop star Louis Cheng should help boost the film's local appeal.
Luk keeps The Secret Diary of a Mom to Be's overall premise relatable and generic enough to remain universal, with Carmen (Chan) offered a promotion in Vietnam one moment, boasting about her carefree life to her best friends the next — they're all either mothers or mothers-to-be, naturally — and throwing up after a big night out shortly afterwards. A baby is the last thing she wants, but her basketballer husband Oscar (Chu) is surprisingly enthusiastic. Of course, the fact that his mother Margaret (Yu) has been pushing for a grandchild plays no small part in his zeal.
It sounds like a by-the-numbers sitcom set-up (and, with its bright hues and zippy pace, The Secret Diary Of A Mom To Be is often shot and styled like one), but the film gains depth by embracing Carmen's apprehension. She's less concerned about the baby itself, and more worried about the changes to the life she already loves, her sense of self and her ability to control her future. There's a bold, rebellious and cheekily funny air to Luk's willingness to show Carmen's many frustrations, both big and small, ranging from the understandable anxiety about her career and the usual gripes about her overbearing mother-in-law to her lack of sexual satisfaction and her petty refusal to give up the foods she loves. The film doesn't dwell too long on any one source of angst, but, layering one on top of the other, it revels in refreshingly realistic areas of pregnancy stress that are often overlooked.
Alas, the same can't be said about two subplots designed to bring a whirlwind of external chaos into Carmen's life. When Margaret hires celebrity postnatal care expert Tam (Cheng), he's supposed to make things easier for the mum-to-be but they end up in a clichéd battle over Carmen's choices. Similarly, when Oscar becomes so cautious that he can't handle his wife's erratic moods, he finds solace in a men's group where fathers play with toys; however that's just a standard detour on the path to happy parenthood. Luk mines both scenarios for offbeat laughs, but they're never as compelling or insightful as Carmen's inner plight.
The Secret Diary Of A Mom To Be fares better when it unpacks the complicated dynamic among fellow mothers and delves into Carmen's difficult background with her own mum, but its true secret might just be its disappointingly traditional takeaway message. Initially questioning the idea that women are destined for maternity, then satirising society's expectations of expectant women and the accompanying fuss that surrounds them, the film ultimately opines that the pressure, trouble and upheaval is all worth it — ending the movie on a mawkish rather than engaging note.
Production company: One Cool Film Production Limited
Contact: One Cool Film Production Limited, info@onecoolfilm.com
Producers: Jacqueline Liu, Heidi Ng
Screenplay: Luk Yee-sum, Mint Chen
Cinematography: Jam Yau
Editing: Matthew Chan
Production design: Bly Li
Music: Subyub Lee
Main cast: Dada Chen, Kevin Chu, Louis Cheng, Candice Uy