Joachim Trier throws caution to the wind in this Palme D'Or contender, the final part of his Oslo trilogy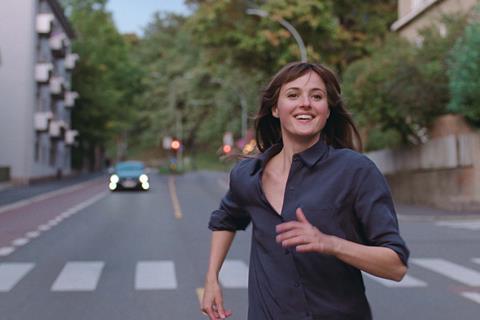 Dir: Joachim Trier. Norway/France/Sweden/Denmark. 2021. 128 mins
A chaotic, unpredictable portrait of a chaotic, unpredictable individual, The Worst Person In The World is a spirited and thrillingly uninhibited piece of filmmaking from Joachim Trier. Never exactly a risk-averse director, he throws caution to the wind with this film, the third picture in his Oslo trilogy (following Reprise and Oslo, August 31st). Some of his directorial decisions land more successfully than others, but all are rooted in and validated by the personality and experiences of the central character, Julie (a magnetic Renate Reinsve).
Trier deftly navigates between comedy and pathos
Approaching thirty and suffering from a pinballing lack of focus and mounting self-doubt, Julie tears up the security of her relationship in favour of a crackling connection forged over stolen drinks at a gatecrashed party. Trier deftly navigates between comedy and pathos, tracing Julie's bumpy journey to self-knowledge through "twelve chapters, a prologue and an epilogue." The film, which was co-written by Trier with regular collaborator Eskil Vogt (whose feature The Innocents is also screening in Cannes UCR) represents something of a tonal shift in the Oslo trilogy. It's lighter, more playful, sexier and funnier than the previous two pictures. As such, it should prove to be a title of interest for arthouse distributors, having already sold to multiple territories including France, Benelux, Russia, Poland and and the Baltics.
Narrated by a voice-over which appears sporadically (and at times superfluously) throughout the film, the prologue wryly lays out the story so far in the life of Julie. She's an academic high achiever but a serial quitter; she applied to medicine because it seemed the best use of her good grades; pivoted to psychology when she realised that it was minds, not bodies that interested her; then switched again to photography. By the end of the prologue, she has chalked up numerous casual relationships and is working in a bookshop while she waits for her life to take off. And then she meets Aksel (Anders Danielsen Lie).
Older than her, more successful – he's the author of a cult underground comic series about a virulently un-PC feline called Bobcat – Aksel is at a different point in his life to Julie, who is still groping in the dark to find her direction. But their relationship clicks, just as long as they skirt around contentious issues like whether to have children (he's pro, she's not). Life in Aksel's shadow starts to chafe, however. Kasper Tuxen's cinematography is particularly adept at depicting Julie's moods: sullen, low lighting evokes her brooding doubts; agitated abrupt moves capture moments of domestic conflict.
One day, Julie sneaks away from an event celebrating her boyfriend's new book, and spontaneously crashes a wedding. There she encounters Eivind (Herbert Nordrum). The sexual tension is immediate; they amuse themselves, in a stand-out scene, with a game of dares in which they test out the parameters of cheating – armpit sniffing, biting, shared cigarette smoke, and lips almost touching don't, apparently, constitute infidelity. But the sound design tells another story – the chatter of the wedding reception dulls and muffles; we can practically feel Julie's headrush of excitement and arousal.
There's another, later moment, when Julie and Eivind reconnect and realise that their feelings go deeper than just lust. Julie flicks a switch and pauses time; she skips through silent streets filled with frozen moments of Oslo life until she reaches the cafe where Eivind works and discovers he, too, is able to move freely. It's a glorious scene which captures that consuming moment at the beginning of a relationship when the only thing that matters is each other.
We start to realise, however, the problem with Julie's relationships is a problem in herself – a very full-on mushroom hallucination scene which blends animation and menstruation acknowledges that Julie can never hope to move forward until she can get past the emotional blockage caused by her unreliable, indifferent father (Vidar Sandem).
Trier uses music extensively in a soundtrack which can seem bombastic and overbearing until you realise that he's evoking the sensory assault and information overload of coming of age in the time of social media. Even the film's pacing changes make sense when viewed through the prism of Julie's life. The skittish spikes of energy in the film's early chapters start to ease and to slow into something more meditative and melancholy, as Julie, belatedly, grows up.
Production company: Oslo Pictures, Mk Productions, Film I Väst, Snowglobe, B-Reel
International sales: MK2 intlsales@mk2.com
Producers: Andrea Berentsen Ottmar, Thomas Robsahm
Screenplay: Joachim Trier, Eskil Vogt
Cinematography: Kasper Tuxen
Editor: Olivier Bugge Coutté
Production design: Roger Rosenberg
Music: Ola Fløttum
Main cast: Renate Reinsve, Anders Danielsen Lie, Herbert Nordrum, Hans Olav Brenner, Maria Grazia Di Meo, Silje Storstein, Vidar Sandem