My oh my: Tina Turner doc tracks one of rock's great survitors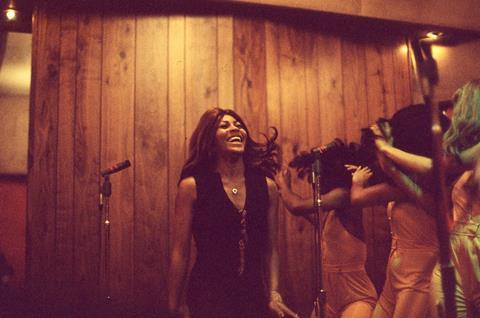 Dirs: Dan Lindsay, T.J. Martin. US. 2020. 118 mins
When Tina Turner first revealed the details of her abuse by and eventual escape from her former husband and musical collaborator Ike Turner, it was in the hope that the matter would subsequently be laid to rest and she would be able to move on with her life. She had, it turned out, underestimated the fascination that her life story would exert. Like the song "What's Love Got To Do With It?", with which Turner had an equally conflicted relationship, her violent marriage became a spectre which was hard to shake. She found herself required to retell the story and relive the abuse time and again. And in some ways, this well-researched documentary is simply the latest iteration of that story. Yet this slickly conventional authorised portrait does more than just pick over the bones of her troubled first marriage, it places it within the broader context of her life and career, making a case that Tina Turner is one of rock's great survivors.
Slickly conventional authorised portrait
The latest documentary from the Oscar and Emmy-winning directing team of Dan Lindsay and T.J. Martin (Undefeated, LA 92), Tina is a prestige production which combines heavyweight talking head talent interviews with extensive archive material and notable access to Turner herself (now in her 80s and still fabulously glam). It's a crowdpleasing tale of triumph over adversity which hits its raw highs and gritty lows every bit as emphatically as Turner during her famously electric performances. Following on from its virtual Berlin premiere, the film should tap into the enduring goodwill of her fanbase when it debuts on HBO Max on March 27 in North America; Altitude has UK rights, with Universal Pictures Content Group holding rights in the rest of the world.
Divided into five distinct chapters, Tina first addresses the early years and the singer's discovery by Ike, who had already tasted success and was somewhat embittered by what he considered the betrayal of his musical collaborators. In fact, Tina herself engineered her own discovery, when, aged 17, she pestered Ike to let her sing for him. It's a small detail but an important one. From the outset, Tina (then known as Anna-Mae Bullock, Ike changed her name without consulting her) was a strong and confident woman. She would need to be to survive the level of physical and emotional violence that she endured from Ike. Even so, the emotional attrition of the marriage led to a suicide attempt. Turner credits her introduction to Buddhism with giving her the strength to finally leave him.
But while the grim details of her marriage loom large here, they are matched by the sheer force of her talent and storming stage presence. The film carefully balances the stories of abuse with more celebratory footage of Tina blowing the roof off whatever venue she happened to be playing; Tina revelling in the sheer pleasure of performance. The wealth of exhilarating archive material is one of the film's main assets, particularly as some of the talking head interviews tend to be dryly conventional in approach.
The film's final chapter - Love - details her second marriage, to Swiss former music executive Erwin Bach. There's something of the aspirational gloss of a Hello magazine spread to this segment, which pants a little breathlessly over the interiors of the couple's Zurich lakehouse. But you can't begrudge her the cascading flower arrangements and life-sized horse sculptures suspended from the ceiling - if anyone has earned the right to happiness,and as much loopily flamboyant interior design as she wants - it's Tina Turner.
Production companies: Lightbox
International sales: Universal Pictures Content Group james.rutherford@nbuni.com
Producers: Simon Chinn, Jonathan Chinn, Diane Becker
Editing: Carter Gunn, T.J. Martin, Taryn Gould
Cinematography: Megan Stacey, Dimitri Karakatsanis
Music: Danny Bensi, Saunder Jurriaans
Main cast: Tina Turner, Angela Bassett, Carl Arrington, Jimmy Thomas, Katori Hall, Kurt Loder, Le'Jeune Fletcher, Oprah Winfrey, Rhonda Graam, Roger Davies, Erwin Bach, Ann Behringer, Terry Britten