Dir: Paula van der Oest. Netherlands, 2016. 100 mins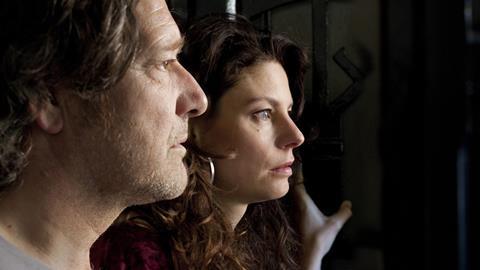 The impact of losing an only child is charted with warm understanding and powerhouse performances in Tonio. Paula van der Oest's screen version of writer A.F.Th. van der Heijden's autobiographical " requiem novel" will inevitably attract comparisons with Nanni Moretti's Palme D'Or winner The Son's Room (La stanza del figlio). Tonio is more intricate in the way it structures a flood of flashbacks, memories and fond reflections but is no less emotional or involving.
There is an echo of Richard Linklater's Boyhood to this very touching tale
There are universal truths in Tonio that should make this film readily accessible to international audiences and festival programmers whilst its status as Holland's Oscar contender will bring it added attention.
Tonio (Chris Peters) is a sweet, shy 21 year-old student who is still trying to find his way in the world. His passion for photography is starting to convince him that he might want to become a filmmaker. His father, novelist Adri (Pierre Bokma), would like to see a little more ambition and application from the boy. His mother, Mirjam (Rifka Lodeizen), is the peacekeeper in what is essentially a close-knit, affectionate family unit.
Paula van der Oest moves quickly to the tragedy of Tonio's death. His parents are informed that he had been cycling home in the early hours of the morning when he was struck by a car. He has suffered severe brain trauma and all that remain is the formality of switching off his life support machine.
How the parents process and react to the death of their son is the basis of a film that freely jumbles past and present as every memory of being a happy family is now coated in a layer of sadness that will never fade. Van der Oest largely avoids lazy sentimentality by injecting everything with a sense of honesty and balance. Nothing feels sugar-coated: Mirjam's pregnacy is recalled as a time when they both wanted a girl rather than a boy, Adri feels the guilt of what he might have said or done differently on what turned out to be their last supper together, Mirjam wants to know if her son had slept with Jenny, a girl that had recently entered his life.
Their concern is to find some comfort in the life their son had led. Adri grows increasingly obsessive as he tries to recreate their son's last known movements in almost forensic detail.
Tonio is a quiet little heartbreaker but it always feels as if it has earned its tears. Pierre Bokma and Rifa Lodeizen are entirely convincing as a couple overwhelmed by trying to weather the storms of grief. They eschew every temptation to overplay a scene even when Adri seems to consume an inordinate amount of alcohol in search of oblivion.
Editor Sandor Vos deserves special mention for the clarity and precision he brings to what could have been a confusing mixture of flashbacks, reflections and ruminations that require a constant restless journeying through time. The viewer is never muddled and is left with a sense of layering that gradually builds a deeper, richer sense of the ties that bind these three lives. In aiming to create a portrait that captures Tonio's whole existence, there is also an echo of Richard Linlater's Boyhood to this very touching tale.
Production companies: NL Film, NTR, Nanook Entertainment
International sales: Dutch Features loulou@dutchfeatures.com
Producers: Alain de Levita, Sytze van der Laan
Screenplay: Hugo Heinen, based on the book by A.F.Th. van der Heijden
Cinematography:Guido van Gennep
Editor:Sander Vos
Prod des: Harry Ammerlaan
Mus:Fons Merkies
Main cast: Pierre Bokma, Rifa Lodeizen, Chris Peters