Dir: Andrew Dosunmu. US. 2017. 99mins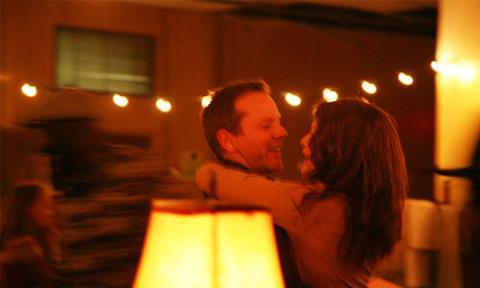 A shattering portrait of a luckless woman unable to pull out of the tailspin that is her life, Where Is Kyra? is a powerfully moody character study anchored by a remarkable performance from Michelle Pfeiffer. The new film from Mother Of George director Andrew Dosunmu flirts with tragedy at every step, but the confidence of the filmmaking and the steely resolve in Pfeiffer's eyes keep the viewer hoping that the titular middle-aged protagonist will find her way clear of the debt and depression that have laid her low. The resolution of Kyra's dilemma is both startling and perfectly in keeping with Dosunmu's observant, clear-eyed approach.
Pfeiffer is absorbing in the role, but it's not a scene-chewing performance.
Premiering at Sundance, Where Is Kyra? will undoubtedly be billed as Pfeiffer's comeback after more than a decade of forgettable supporting roles. This intimate drama about a character spiralling out of control may be too bleak for mainstream crowds, but strong reviews should propel the film to modest art-house success.
As Where Is Kyra? begins, Kyra (Pfeiffer) is caring for her aged mother Ruth (Suzanne Shepherd) in New York — but soon, the inevitable occurs and Ruth dies. Kyra, who seems to have no one else in her life, is distraught, but a more worrying concern presents itself when she can't cash her mother's disability checks. Out of work for two years and unable to afford the rent for Ruth's apartment, Kyra panics, with only a handsome neighbour, Doug (Kiefer Sutherland), to rely on.
Dosunmu reunites with Mother Of George cinematographer Bradford Young for Where Is Kyra?, and the two collaborators craft a sumptuous, low-lit New York in which a literal and metaphorical darkness is encroaching into the characters' world. On paper, Where Is Kyra?'s storyline might feel familiar, calling to mind dramas such as Time Out Of Mind and The Pursuit Of Happyness in which major stars play characters battling poverty or homelessness. But Dosunmu and Young's ravishingly sombre visual design strips away any romanticism from the proceedings, plunging us into the gritty desperation of Kyra's predicament.
Similarly, Darci Picoult's spare screenplay presents this anxious love story between Kyra and Doug as one built out of shared loneliness. Sutherland's muted turn expertly captures a character who's trying to remake himself after past, unspecified failures, and the two actors' rapport is edgy and weary — as if a happy ending isn't something they've ever allowed themselves the luxury to consider.
With her funds dwindling, Kyra decides to do something rash, dressing up in her late mother's bulky clothes and dark sunglasses in order to deposit Ruth's checks. Unquestionably, this is a stupid plan, and in the hands of a lesser filmmaker, it would seem so preposterous that the audience would find the plot development laughable. But it's a credit to Dosunmu and Pfeiffer that, not only do we accept this narrative twist, we understand why Kyra has been driven to such a foolish course of action.
In small, select moments, Where Is Kyra? intriguingly fleshes out the character's backstory, and the telling details suggest a woman who seems to be a magnet for unfortunate circumstances. Pfeiffer is absorbing in the role, but it's not a scene-chewing performance. Rather, she quietly burrows into Kyra's twitchy anxiety, making us feel the character's growing helplessness.
That panic only escalates after she begins her check-cashing scheme — and, later, when she runs afoul of the police. No one would confuse Where Is Kyra? with a thriller, but Dosunmu subtly cranks up the suspense so beautifully that, when Kyra's moment of truth arrives, we're astonished by its emotional wallop. But even at the end, Pfeiffer's fiery eyes stare at us, hinting at Kyra's untold depths of agony and disappointment that this marvellously conceived film have only begun to explore.
Production companies: Great Point Media, Killer Films, Oldgarth Media Limited
International sales: CAA, filmsales@caa.com
Producers: Christine Vachon, David Hinojosa, Rhea Scott
Executive producers: Andrew Dosunmu, Darci Picoult, Erika Hampson, Jim Reeve, Robert Halmi Jr.
Screenplay: Darci Picoult, based on a story by Andrew Dosunmu & Darci Picoult
Cinematography: Bradford Young
Production design: Lucio Seixas
Editor: Oriana Soddu
Music: Philip Miller
Main Cast: Michelle Pfeiffer, Kiefer Sutherland