Dir. Michael Moore. US. 2015. 110mins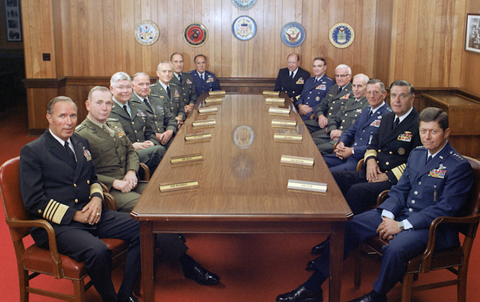 Cleverly timed for an American Presidential race, Where To Invade Next marks the return of proud patriot and inveterate provocateur Michael Moore with a laughter-laced collage of uncomfortable truths and unvarnished insights into the lamentable state of the American nation. Seeking to save America from itself by offering handy tips from the good he finds in other countries, the engaging Moore tours the globe like a latter-day Phileas Fogg. The result is a wide-ranging, slightly meandering documentary essay that blends crowd-pleasing japes with thought-provoking analysis.
This is a more stimulating, thought-provoking and entertaining call to arms than anything we are likely to hear from an aspiring President over the next year.
The six year wait since Capitalism: A Love Story should have heightened the appetite for a new work from Moore and fans will not be disappointed by a film that represents a sure thing in terms of commercially viable documentary filmmaking.
Moore starts with a gimmicky premise. On the basis that America has not won a war since World War Two, Moore suggests an awful lot of money, lives and heartache could be saved by appointing him as a one-man army able to invade countries on America's behalf. It is the start of a globe-trotting saga in which Moore assumes the comfortable role of an innocent abroad, struck dumb by some of the wild and wonderful ideas that he encounters along the way.
He is stunned by the generous amount of paid holidays granted to happy Italians, envious of the gourmet menu dished up to the schoolchildren of France. He is equally impressed by the amazing education system in Finland, by a Germany that faces up to the dark deeds of its past and by the sane response to terrible tragedies in Norway. Everywhere he goes, he finds countries dedicated to building a sense of community based on mutual respect and compassion. Some of the people who actually live in those countries might find his views a little starry-eyed and unsophisticated.
Every step of the way, Moore offers some striking comparisons with the way things are done in America where money talks, individual ambitions trample over the greater good of the greatest number and the country is stained by racism, greed and corruption.
Once again, Moore makes humorous use of archive footage, takes potshots at Presidents across the political spectrum and throws in some cracking one-liners. Invading France, he drily notes that "as usual" the country puts up little resistance. Moore is a born entertainer with the instincts of a stand-up comedian in the way he can work an audience but in Where To Invade Next there is the feeling that the one-liners and jokey footage are there to satisfy our expectations of what a Michael Moore film should contain. In reality, Where To Invade Next is a serious, even finger-wagging film by a man who clearly sees all the dark corners of his country's soul.
Why can't America provide health care for its citizens, rights for its workers, respect and rehabilitation for its prisoners and so much more? It feels like a report on the decline and fall of an empire. America may have become the most powerful country on the planet but along the way it lost its core values and human decency, Moore posits.
There are some tough images and harsh words here but just when you think it has become a long lament, Moore manages to turn everything around to end on a note of hope. The fall of the Berlin Wall and the election of Nelson Mandela provide proof that anything is possible and Moore sees the greatest hope for change lies so often in the power of women to make a difference. It isn't a direct endorsement of Hillary Clinton but it might not do her chances any harm.
In the end Where To Invade Next lectures America on its failings and suggests a way forward. It is a more stimulating, thought-provoking and entertaining call to arms than anything we are likely to hear from an aspiring President over the next year.
Production Company: Dog Eat Dog Films, IMG Films
International sales: William Morris Endeavour (WME)
Producers: Michael Moore, Tia Lessin, Carl Deal
Executive producers: Mark Shapiro, Will Staeger, Rod Birleson
Cinematography: Richard Rowley, Jayme Roy
Editors: Pablo Proenza, Woody Richman, Tyler Walk
Main cast: Michael Moore